What is the Best Furniture for Dark Wood Floors?
With over 20 years of experience in installing hardwood floors, we have seen trends come and go. However, one of the trends that has been around and will continue to be around for years to come is to have dark wood flooring. Whether it is a naturally dark wood species like Mahogany or a lighter wood that has been stained darker, we have installed it and have seen how our clients decorated it to complement the darker color. We have discovered that furniture is one of the most crucial elements for having an aesthetically appealing dark wood room.
A darker floor creates a classy look to your home or business. It can add a visually appealing contrast when paired with the appropriate furniture. Below are some combinations we have seen that can make your dark wood room the envy of the neighborhood.
1. Match the legs of your furniture to the floor
For this look, you want to either use the same wood as the floor for the legs of your furniture, as you can see in the pictures below, or use a different wood but stain it to match the color. This creates a great transition from the floor to the central vision area, with the color changing from dark to light.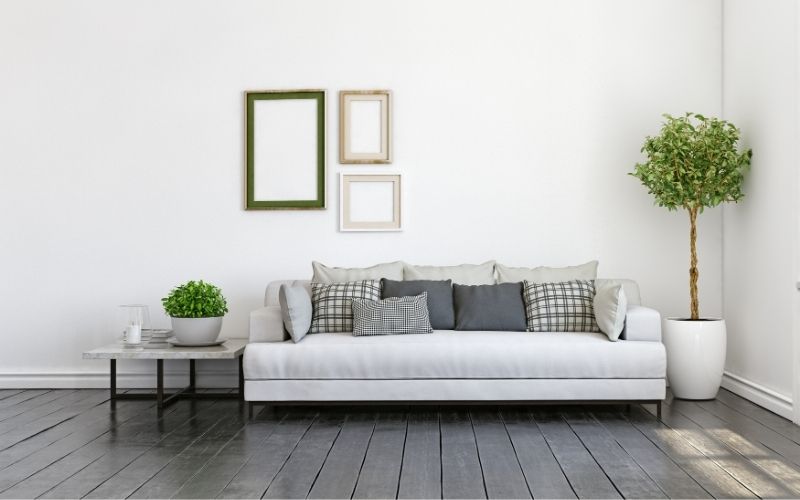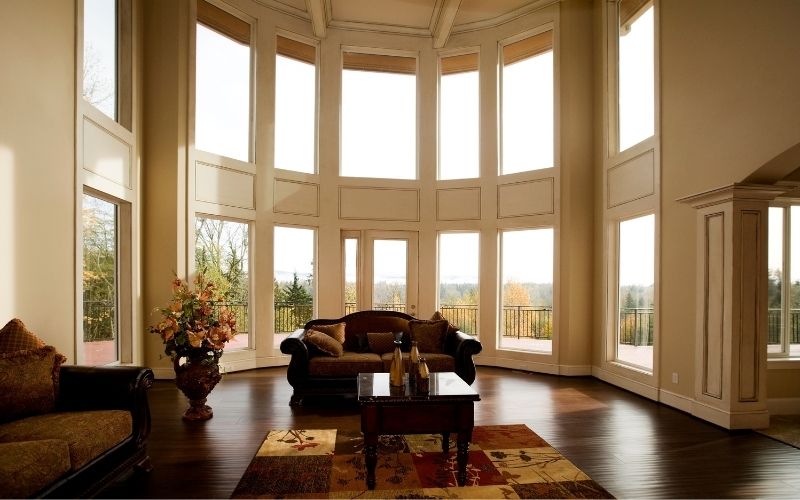 2. White walls with light wood furniture
Combining a dark wood floor with white walls and wooden furniture that is a few shades (or more) lighter than the floor provides a modern look and feel to any space. You can add a splash of color to add to the overall appeal of the room. The trick here is to not have too many different shades of the lighter furniture. Try to keep the furniture the same color to amplify the contrast between the furniture and the floor.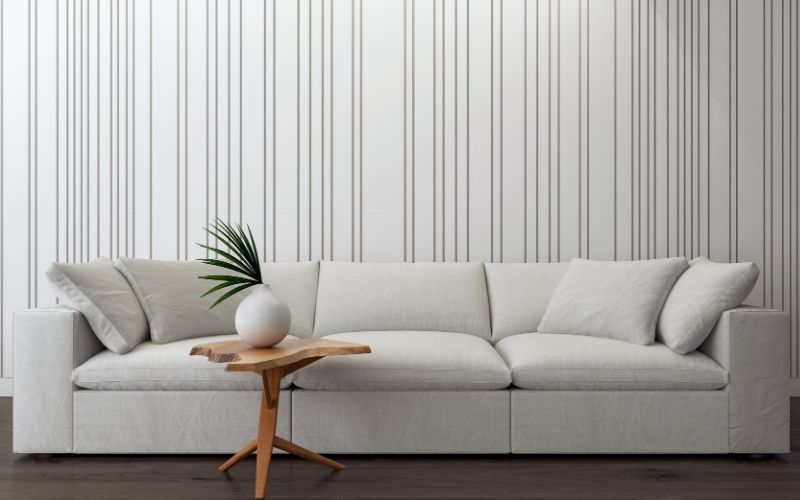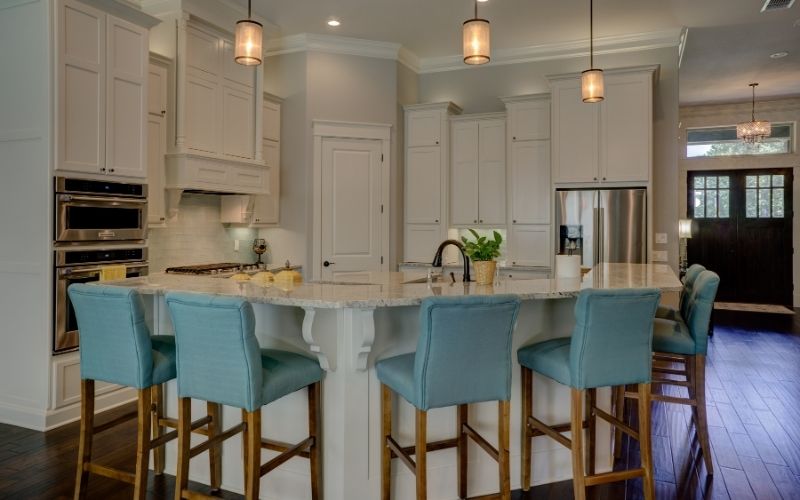 3. Mixed woods and whites
When mixing different species and shades of wood furniture and various white hues, the effect creates a soft, elegant look. The different colors and grain patterns break up the uniformity of the room, creating a more homey atmosphere. There is generally no single piece that draws attention – but you can add in a brighter piece if you desire. Just be careful it does not appear too busy.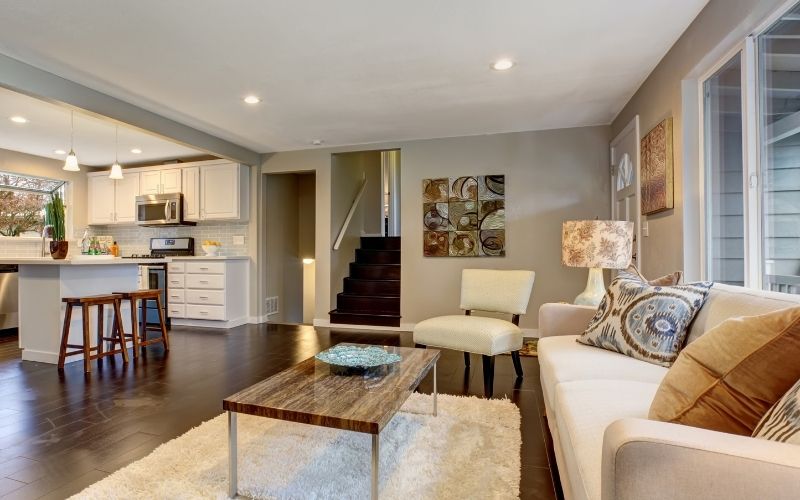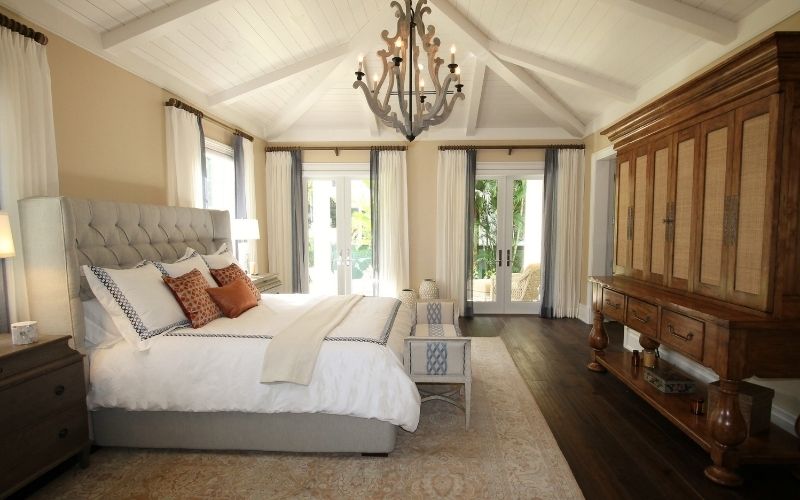 4. Bright Hues with pops of White
Pairing a bright hue and pops of white with dark wood floors elicits a more retro look and feel. This look brings to mind the mustard-colored couches and bright colors of the '60s and '70s. The bright hues draw the eye to certain accent pieces while allowing other furniture and decorations to blend into the floor or background.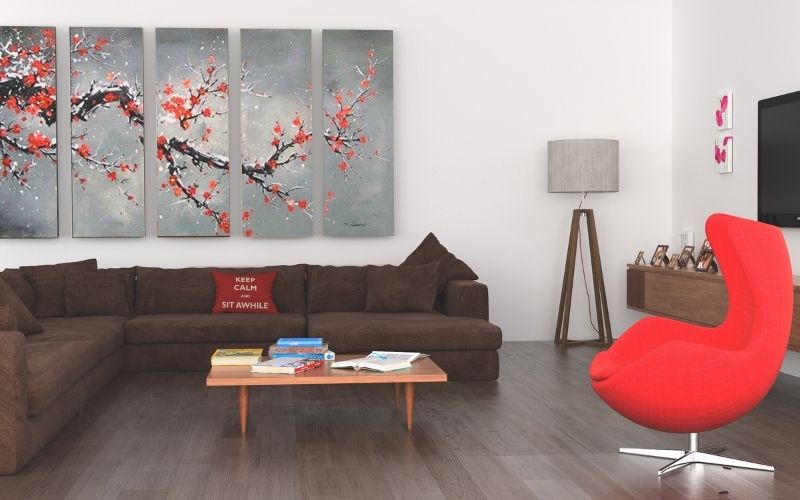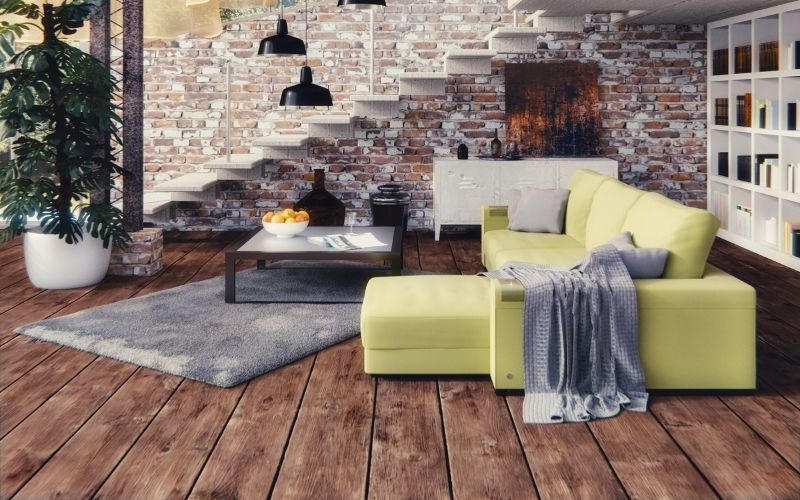 5. Metal or glass furniture with white accents
For a more contemporary look, combine metal or glass furniture with white walls or accents. These create a fantastic contrast to the dark wood floor and can result in a more industrial look to your home or office space. If you want to warm the room up, add a few muted splashes of colored decorations, or work in some warm-toned metals like bronze or copper.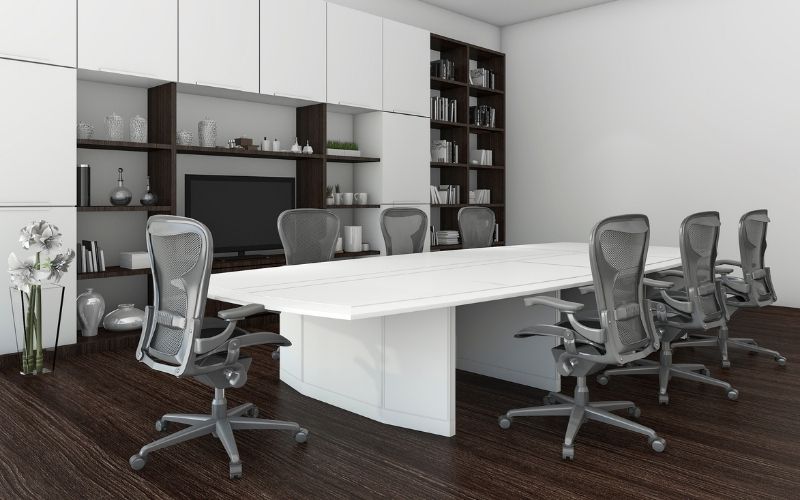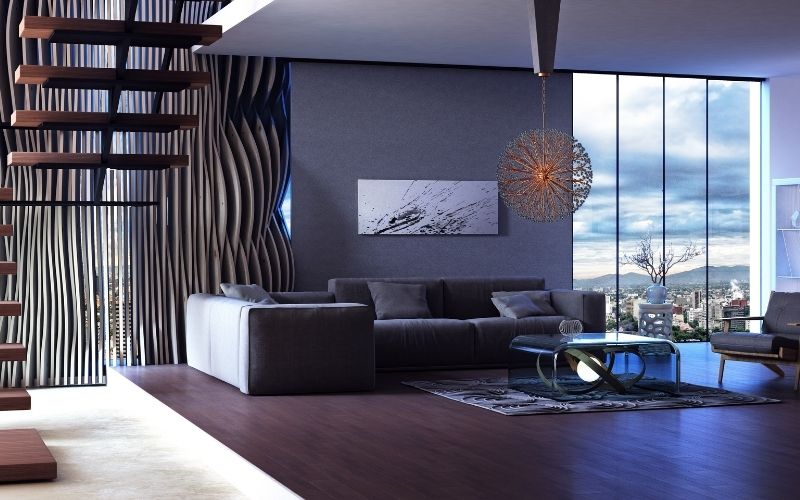 Did any of these ideas inspire you? Would you like to speak to a wood flooring specialist about if dark wood flooring is best for you? Give us a call or fill out the free consultation form. We'd love to help!