The customer service at Auten Wideplank Flooring does not stop with just the design, sale and installation of the flooring. We also refinish the beautiful existing Hardwood Floors that have been installed by our great Craftsman from a time gone by. Auten Wideplank Flooring has been refinishing all types of hardwood floors since 1998.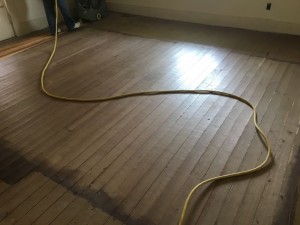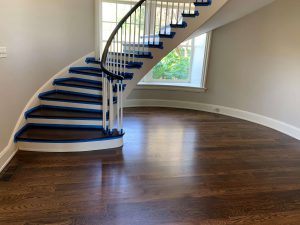 Not only have we refinished interior Hardwood Floors but have painstakingly revived beautiful Hand Crafted Stair Cases, Post and Hand Rails.
We have become the premier outdoor Wood Refinishing Experts in the East Tennessee area. We Have refinished Porches, Decks and Boat Docks that exist from Woods from all over the World.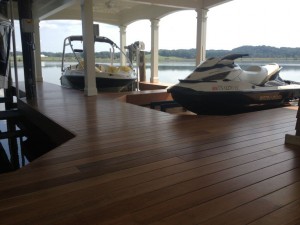 We carefully come into your home, refinish the existing Hardwood Floor you have while making your home reflect an entirely new and refreshing look. The most crucial step when refinishing hardwood is the sanding process. The success of Refinishing a Hardwood Floors lies in the sanding preparation. Auten Wideplank uses the most grueling and time absorbent sanding techniques in the industry today. Every hardwood floor has its own distinctive characteristics as well as unique cleaning and refinishing processes.
When Should You Have Your Floor Refinished?
Well, that depends on your own personal expectations. While nearly everyone can live with the general abuse wood floors develop such as scratches, dings, and dents, others desire that perfected and as good as day one look. In that situation, refinishing every five years may be an appropriate suggestion for your needs. Most clients seek a full refinish when worn out or stripped spots begin to appear, or scratching has started damaging the elegant appearance. In some situations, just a simple color change is desired. Some clients may just decide to change the gloss level of the finish or adjust from a waxed finish to an easier maintenance finish.
With three decades of experience, Auten Wideplank Flooring guarantees a gorgeous and professional job from a company you will always be able to depend on.