Hottest Hardwood Flooring Trends of 2023
It's time to explore the latest hardwood flooring trends that are taking the interior design world by storm. Hardwood floors have long been a classic choice for homeowners, offering timeless beauty and durability. However, the trends for this year bring exciting new possibilities, blending traditional elegance with modern innovation. From unique finishes to captivating patterns, let's delve into the top hardwood flooring trends of 2023 that will inspire you to transform your space with style.
1. Matte Finishes for a Modern Twist:
Gone are the days of glossy and shiny hardwood floors. In 2023, matte finishes are stealing the spotlight. Matte finishes provide a more natural and muted look to hardwood flooring, adding a contemporary touch to any room. The soft sheen of a matte finish complements various interior design styles, from Scandinavian minimalism to industrial chic. This trend emphasizes the true texture and character of the wood, giving it a tactile and organic appeal. Whether you prefer dark or light wood tones, a matte finish can enhance the overall aesthetic, creating a sophisticated atmosphere. One of the best ways to accomplish this look and feel is to opt for European Oil as a finish.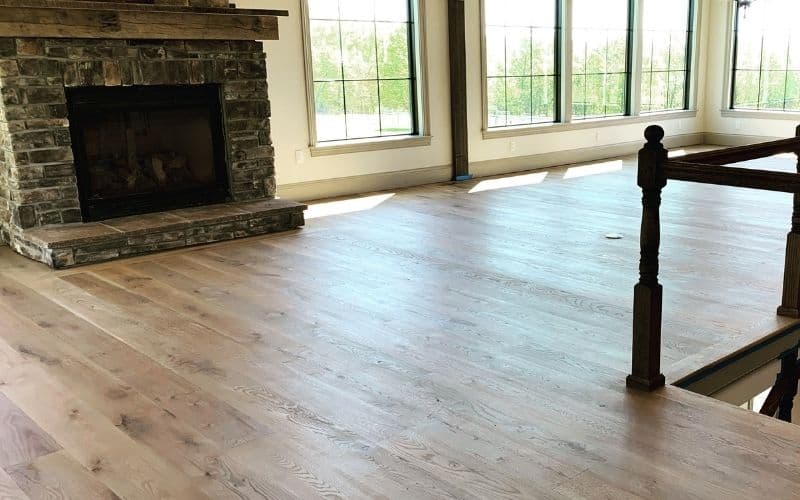 2. Wide Planks for a Spacious Feel:
Another prominent trend for 2023 is the use of wide plank hardwood flooring. Wide planks offer a more open and expansive look, making smaller rooms appear larger and more inviting. These broader boards showcase the natural grain patterns and beauty of the wood, creating a visually striking and luxurious effect. The combination of wide planks and lighter wood tones can give a sense of airiness and brightness to any space. Additionally, wider planks mean fewer seams, providing a smoother and more seamless flooring surface. Whether your home is contemporary or traditional, wide plank hardwood flooring is an excellent choice to create an impactful statement.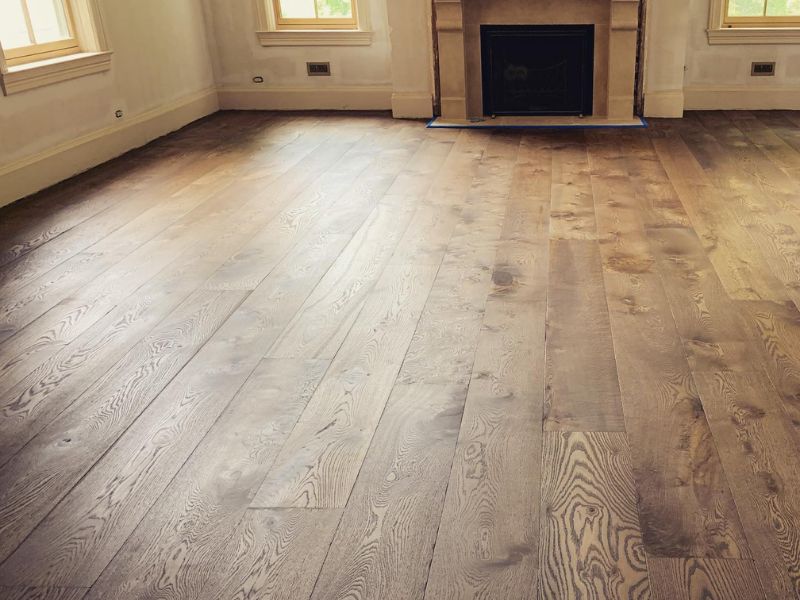 3. Unique Patterns for Visual Interest:
So far for 2023, homeowners are getting creative with hardwood flooring patterns. While the timeless elegance of straight planks will never fade away, incorporating patterns adds a touch of personality and visual interest to your floors. Chevron and herringbone patterns are making a comeback this year, lending a sense of sophistication and grandeur to any room. These geometric designs can be achieved using different species of wood and finishes, allowing for endless customization options. Whether you opt for a subtle pattern or a bold statement, these intricate arrangements are sure to captivate attention.
4. Sustainable and Eco-Friendly Choices:
With a growing focus on sustainability and eco-consciousness, hardwood flooring trends are aligning with environmentally friendly practices. In 2023, there is an increasing demand for responsibly sourced hardwood, such as FSC-certified (Forest Stewardship Council) wood. Homeowners are gravitating towards options that prioritize renewable resources and low-VOC (volatile organic compounds) finishes, reducing the environmental impact. We've written a lot about the eco-friendliness of hardwood flooring, so be sure to check out our blog posts "Environmentally Friendly Hardwood" and "Appalachian Regional Reforestation Initiative." Another option is to choose what is referred to as "reclaimed wood flooring." This involves salvaging wood from older buildings and transforming it into a stunning floor for your home or business. By choosing sustainable hardwood flooring, you can contribute to a greener future while enjoying the natural beauty of wood.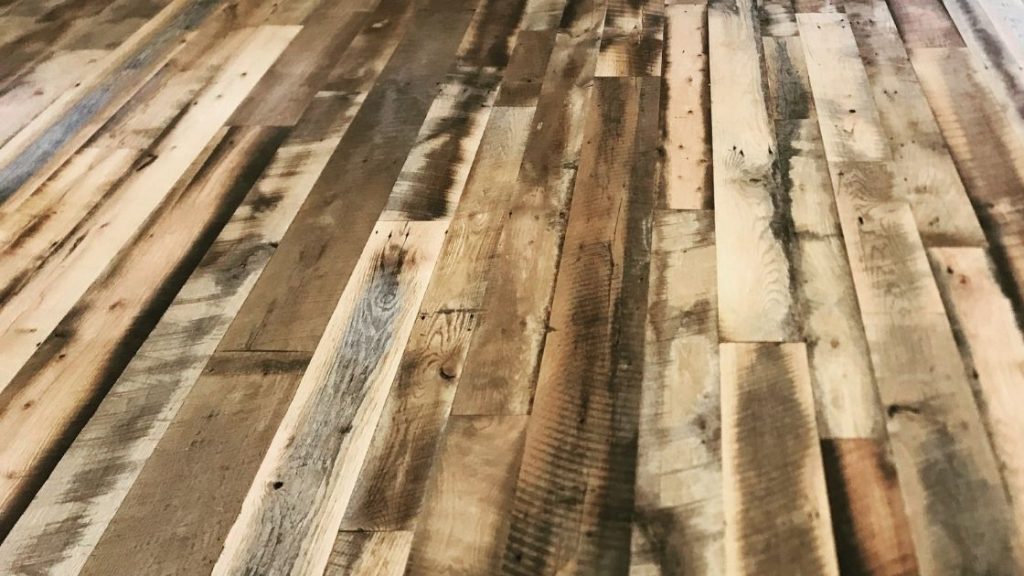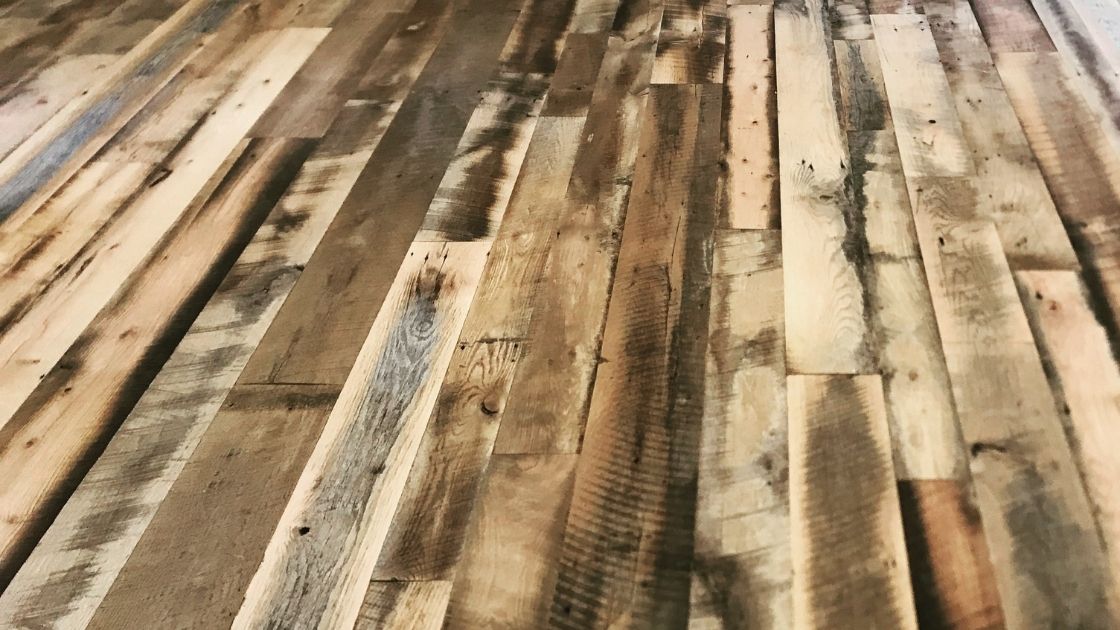 In 2023, hardwood flooring trends are all about embracing the beauty of wood while incorporating modern elements and sustainable practices. Matte finishes offer a sleek and contemporary touch, wide planks create an open and inviting ambiance, and unique patterns infuse character and charm. Additionally, the emphasis on eco-friendly choices allows homeowners to make environmentally conscious decisions without compromising on style. Whichever trend you choose, hardwood flooring remains a timeless investment that enhances the aesthetics and value of your home. So, get ready to embark on a flooring journey that combines elegance, innovation, and sustainability in the year 2023.
Interested in speaking to a hardwood flooring expert about your options? Give us a call or fill out our free consultation form today!