"Check out this 8 inch, live sawn, white oak flooring…." You have likely heard us say something along those lines over the past few years in this blog and on our social media channels. While the cut (live versus quarter versus plain) and the width of the plank may vary (narrow 2-inch planks up to 22-inch planks), there is no doubt that White Oak has captured the hearts of many a home or business owner in East Tennessee and throughout the country. In fact, White Oak flooring has consistently made the top 10 trends in the hardwood flooring industry for the past three years and will likely continue to be a leader in the industry for many years to come. Why is it so popular? Well, there are quite a few reasons: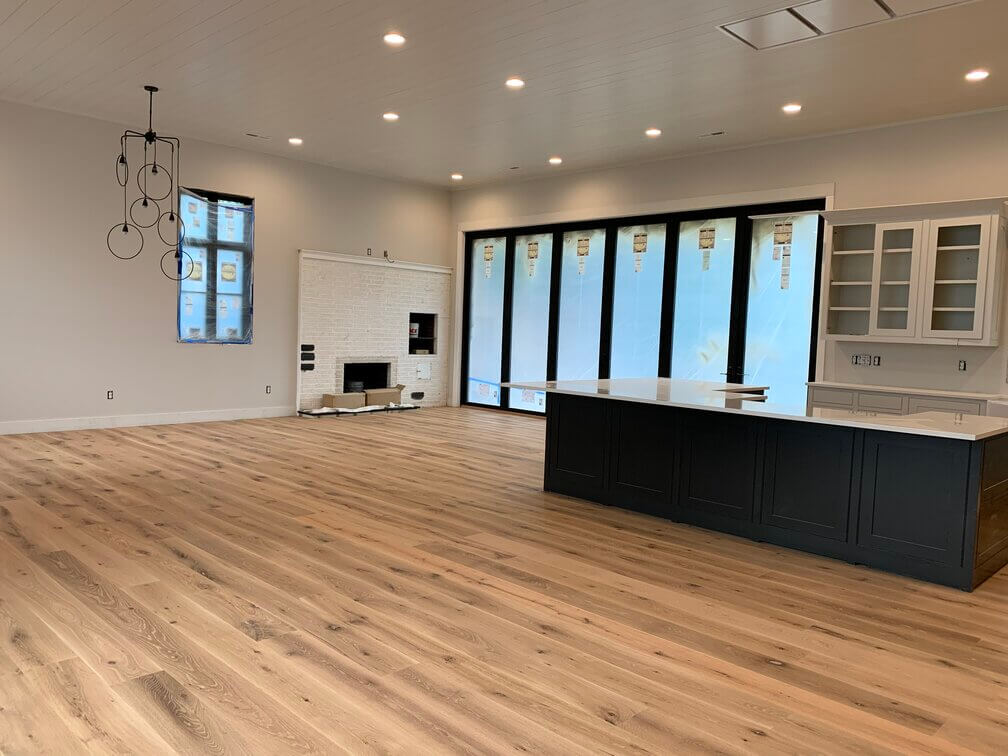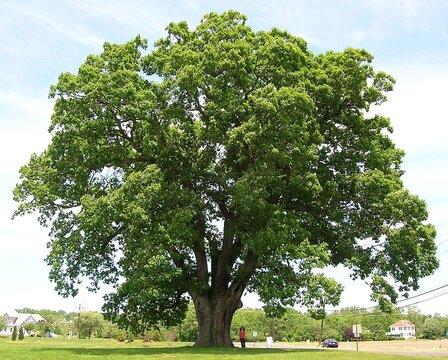 First, let's talk about the facts of the breath-taking White Oak, known scientifically as Quercus alba. This giant tree can grow up to 80 feet tall with an equally wide spread of its massive horizontal limbs. It can live for up to 450 years, providing acorns for most of those years, which are a major food source for wildlife, especially here in the Smoky Mountains. It is also native to North America, thriving through much of the Eastern United States from Northern Florida all the way to the South coast of Maine. Even though this imposing specimen of a tree has beautiful foliage throughout Spring and Summer, Fall produces its iconic red, light brown, and purple coloration, depending on genetics. Yes, even though it's the same tree, it can have different genetics making the leaves turn different colors.
White Oak is one of the most beautiful and durable choices, especially in the domestic wood market. Its characteristic grain pattern will create a truly unique floor. The hardness of the wood itself makes it an excellent choice for homes with high traffic, kids, or dogs. The density of the wood also helps make it less susceptible to issues caused by environmental changes like expanding with heat and high humidity and contracting with cold and dry air. 
Even though White Oak has been used for centuries in America for flooring, the current trend lends itself to a more modern look and feel. Of course, texturing techniques and finishing methods can make the planks look more rustic if that's what you are going for! Truly, because White Oak can accept different stain colors better than some other wood floor options, the possibilities are endless. You can let your creativity soar and create a space that is uniquely you.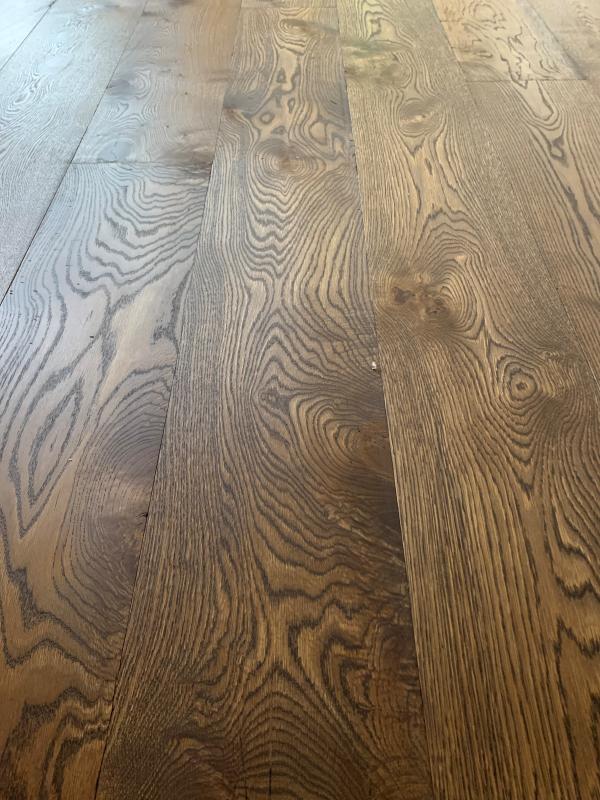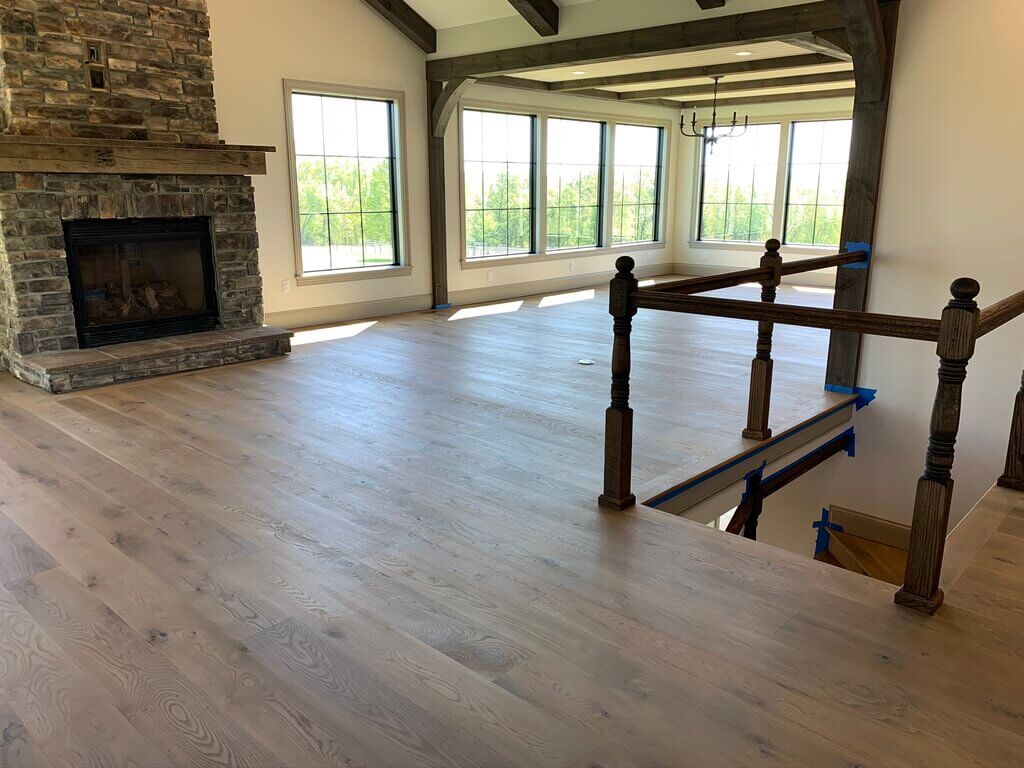 There is no question about the benefits of White Oak, both functionally and aesthetically. If the durability and the beauty of this wood species aren't enough to grab your attention (although we doubt that), by choosing White Oak, you are supporting local economies since most of the White Oak used for flooring in America is sustainably harvested. So, by choosing White Oak, you are choosing an American grown product that helps the environment and provides Americans with jobs. 
Ultimately, by choosing White Oak for your hardwood flooring, you are making an investment in your home or business that will last over 100 years.  
If you would like to speak to a hardwood flooring expert today about whether White Oak is the perfect option for you, give us a call or fill out the form below.