Best Flooring for Porches
There is nothing quite like sitting on your front porch during the summertime to enjoy a thunderstorm, watch your kids catch lightning bugs, do a little bird watching, or just enjoy your rocking chair while sipping some freshly made sweet iced tea. Some may even call porch sitting a Southern tradition. Some families in East Tennessee like to bring their musical instruments out and have a little sing along with the neighbors on their front porches. Dolly Parton's family often did this when she was young, and many still partake in this time-honored tradition. In fact, she mentioned her beloved front porch in one of her songs. 
No matter how you choose to use your porch, you want to make sure it is a place that simultaneously adds to the curb appeal of your home and creates a haven for you and your family. While there are other things to consider like paint and furniture, one of the most important factors of the perfect porch is the material used for its floor.
When it comes to porch floor material, the options may seem endless. A quick search will lead you to concrete, resin, marble, rock, hard composite, etc. Depending on your personal design tastes and the environment, some may be better than others. You also need to consider your foundation and the overall structure of your home. However, the traditional choice that adds that Southern charm and rustic elegance is wood, and we believe it is the choice that looks and feels the best underfoot.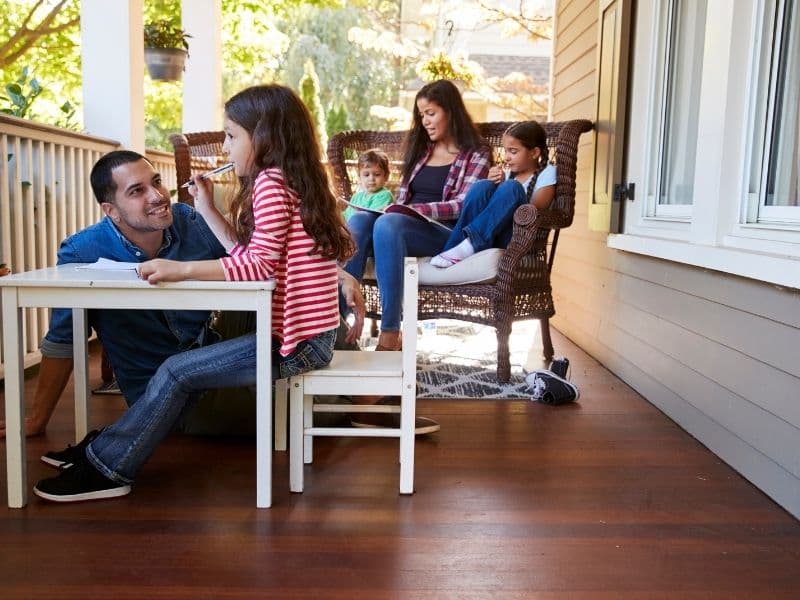 Why You Should Choose Hardwood for Your Porch
There are many imitators out there, from hard composite and resin planks textured to look like hardwood to rock slabs painted to look like wood. Why do these imitators want to look like wood? Because wood looks the best. People may choose these options because the manufacturers claim these alternative flooring types will last longer than solid hardwood, especially when put against the elements. However, the truth is a well-maintained hardwood floor made from a durable species can last just as long or longer in some cases.
Another reason hardwood may be the best choice for your porch is that other options can become very hot in the summertime, scorching your feet when the temperature soars upwards. Wood is breathable, so it will naturally be a little cooler in the summer and retain a little more warmth in the winter. If you are worried about how your bare feet will hold up to your porch floor, you will definitely want to consider hardwood over the others.
What Species Works Best for Porches
Those opting for domestic woods may want to consider cedar or redwood for their porch flooring. These species are not only naturally beautiful with their rich coloration, but they both are naturally rot and insect resistant. These are things you definitely want to consider when choosing wood for an outdoor setting.
If you are looking for exotic woods, you might want to look at Ipe or Mahogany. Both of these wood species are incredibly durable, ranking high on the Janka scale and being resistant to pests and decay. As you can see in the pictures below, both species have an inherent beauty that can add a unique element to your porch.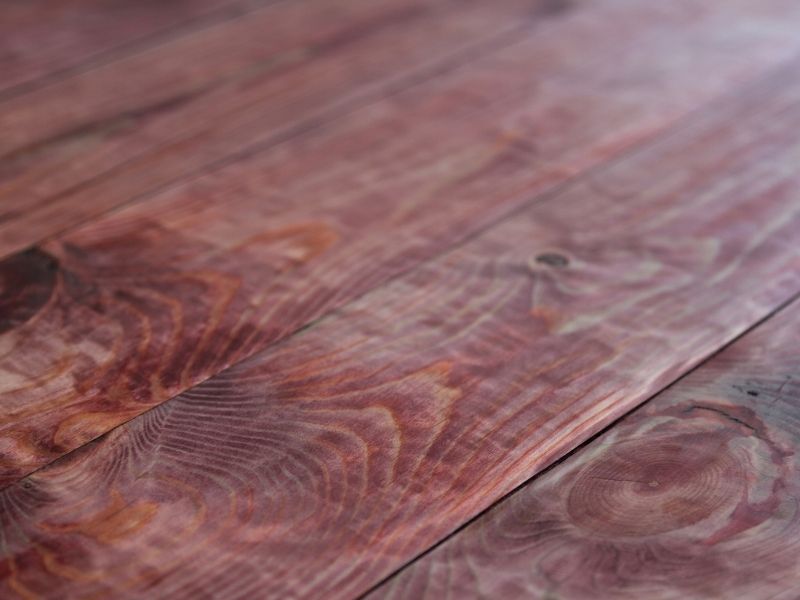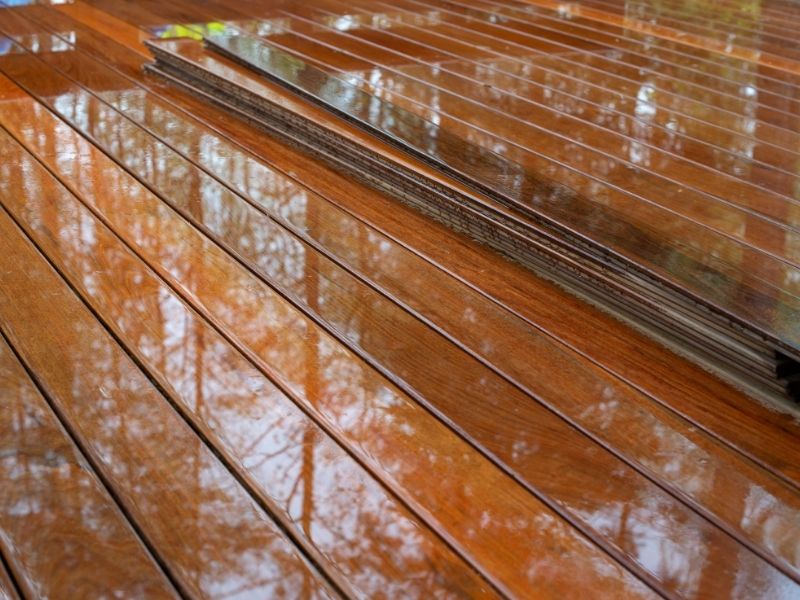 Throughout the years, we have had experience with various species. However, the one we recommend most often is Brazilian Ipe. Why? As mentioned above, it is resistant to rot and insects and extremely durable. In fact, the boardwalk in Atlantic City, New Jersey, is made from Brazilian Ipe, attesting to its performance against the elements. Furthermore, its deep chocolate color really pops against any type of paint job you may have in mind for your porch.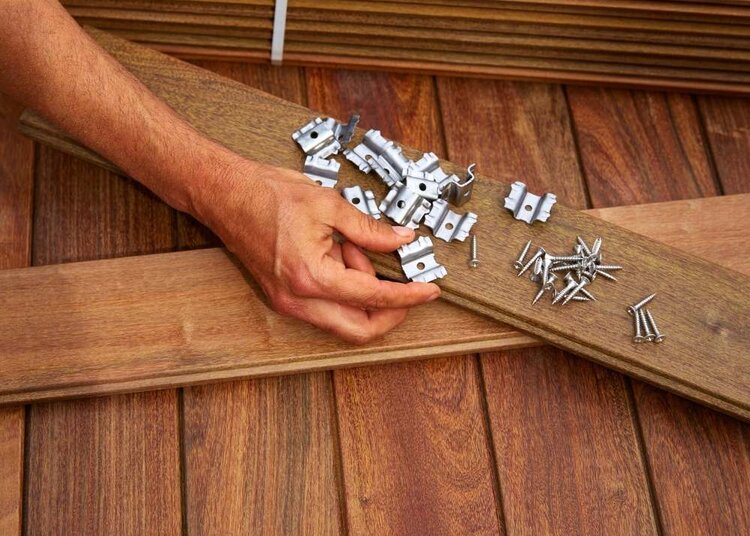 Of course, no matter the type of wood you choose, hardwood flooring for a porch will require maintenance. For the best results, we recommend re-staining or re-oiling them at least once a year to maintain their beauty. This is a service we at Auten Wideplank Flooring provide, so there is no need to worry about having to do it yourself.
If you would like to learn more about the best flooring for your porch, feel free to give us a call or fill out the contact form below. We would be happy to discuss your options with you and help you create the porch of your dreams.