Wide Plank vs Narrow Plank Hardwood Flooring
While the difference between wide plank and narrow plank hardwood flooring may seem obvious, there are actually some important differences you need to consider when thinking about installing either in your home.
Yes, wide plank flooring is wider, but by how much? For a board to be considered "wide plank," it needs to be about 5 inches in width. Technically, anything 3 inches or more would be regarded as "wide plank." However, narrow plank ranges from 2 to 4 inches, so 3 inches could be considered narrow. It's the upper end of the spectrum that really sets wide plank apart from narrow. We have seen and installed some boards that were up to 22 inches in width!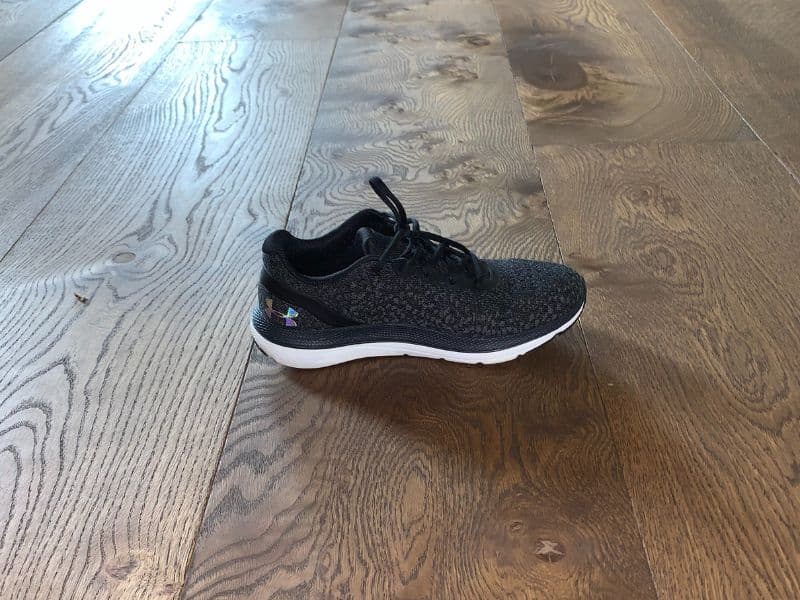 Are there benefits to choosing one over the other? While we at Auten Wideplank Flooring can install and refinish both types, we are partial to wider planks. However, each type has its pros and cons. Let's take a look at what those are:
If you are looking for a more traditional or rustic look, you should consider choosing wide plank. Wide plank was what the early American settlers would have used, so it hearkens back to a simpler time. That's not to say it cannot lend itself to a modern or contemporary look. The trick is to go lighter, which is easy to do with a species like White Oak.
Wide plank flooring also shows more grain and generally includes more heartwood, which provides some contrast with the lighter sapwood. So, if you want a more unique look and feel, wide plank is also an excellent choice.
Wide plank can also make a space feel bigger because there are fewer lines breaking up the point of sight. Some interior designers suggest that wider and longer planks should be used in large rooms to create a more pleasing environment.
Challenges of wide plank:
While we just said it could make a room feel bigger, if the wood has a dramatic grain pattern or too many knots, it can make smaller rooms feel more cramped. It can also make them look disproportionate if the seams are highly visible. Of course, a way around that is to choose a wood species that has tighter grain patterns and avoid beveled edges. You can also choose "select grade" wide plank flooring if you do not want any knots.
If not properly installed, wide plank flooring can be more prone to cupping than narrow plank flooring. This is something to consider, especially in environments with high humidity or where the humidity changes frequently. Interested in learning more about how humidity can affect your wood floor? Check out our blog post "Humidity and Hardwood Floors." Some may choose engineered flooring if they still want wide plank, even if humidity is an issue. While something to consider, we at Auten Wideplank Flooring have a special technique that has resulted in 100% successful installations of wide plank flooring with zero cupping incidents.
One of the most common options for hardwood flooring is narrow plank. This is because it is the most readily available in home stores. It can also create a space that looks more contemporary, depending on the coloration of the wood and/or finish. Some interior designers claim that it can make smaller spaces look larger. However, the opposite could be true if the spaces between the boards are highly visible.
Narrow plank floors need less space to expand and contract, which can make them a better choice for areas with humidity fluctuations.
Challenges of narrow plank:
Overall, narrow planks are not as versatile as wide planks. Narrow plank really only works with a contemporary design scheme, while wide plank can be used in traditional, rustic, modern, AND contemporary.
Using narrow planks in a large space can make it look cluttered or busy. So if you want that open and airy feel that is so popular these days, you might want to look at wide plank instead.
Additionally, the cost to install narrow plank hardwood flooring can be more expensive than wide plank because it takes more boards to cover the same area. More boards mean a longer installation time.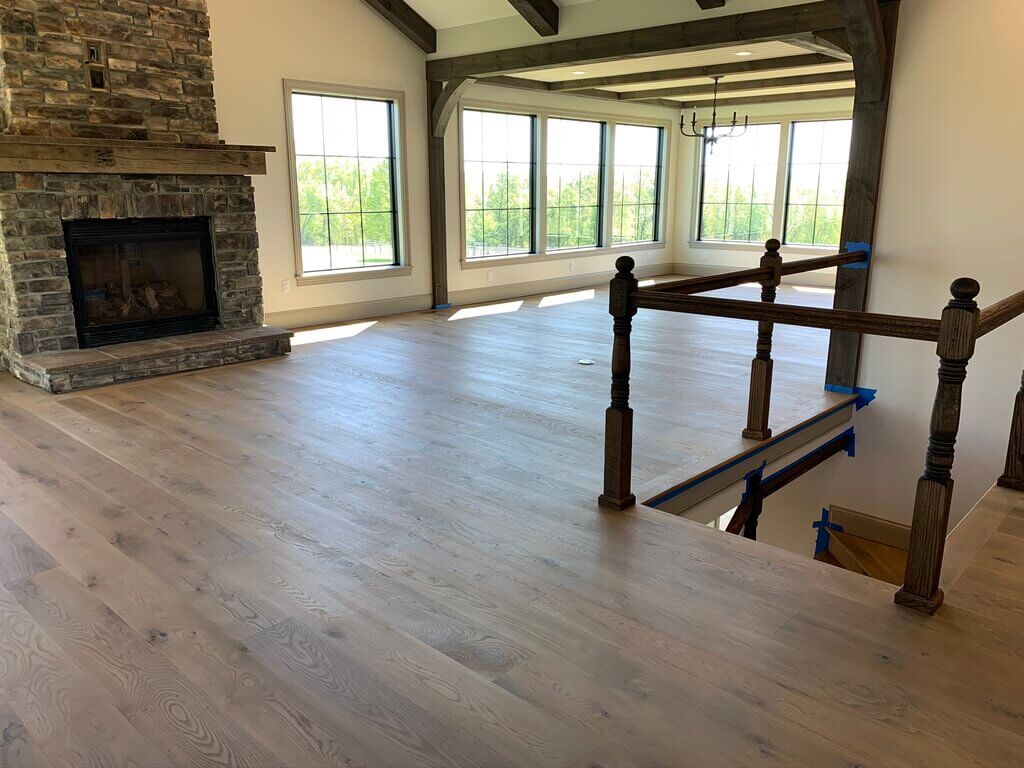 One of the best things about hardwood flooring is the variety. This is also true when deciding between wide plank or narrow plank. In fact, sometimes you do not even have to choose between the two. That is, you can mix things up if you want, combining multiple widths to create a completely unique look. A trend that has been popular the last few years is to use random widths, which can create both a modern and rustic look, depending on the stain and finish. Of course, if you decide to go this route, you will want to have someone good with math to calculate exactly how much of each width you need to cover the room. You will definitely want to hire a professional installer for a project utilizing random widths!
We know that each situation and client design preference is unique, so while we are partial to wide plank flooring, we also install narrow plank and see the pros and cons in both. If you are interested in learning more about your hardwood flooring options, give us a call or fill out the form below. One of our hardwood flooring specialists would be happy to discuss your project with you and help you find the wood floor of your dreams.