Cleaning Natural Oil Finished Floors
In many of our blogs, we have mentioned European/Natural oil and explained what it is and why it is a growing trend in hardwood flooring. Based on the amount of European oil finished floors we have installed this year alone, it is evident that this trend has continued and will likely do so for many years to come.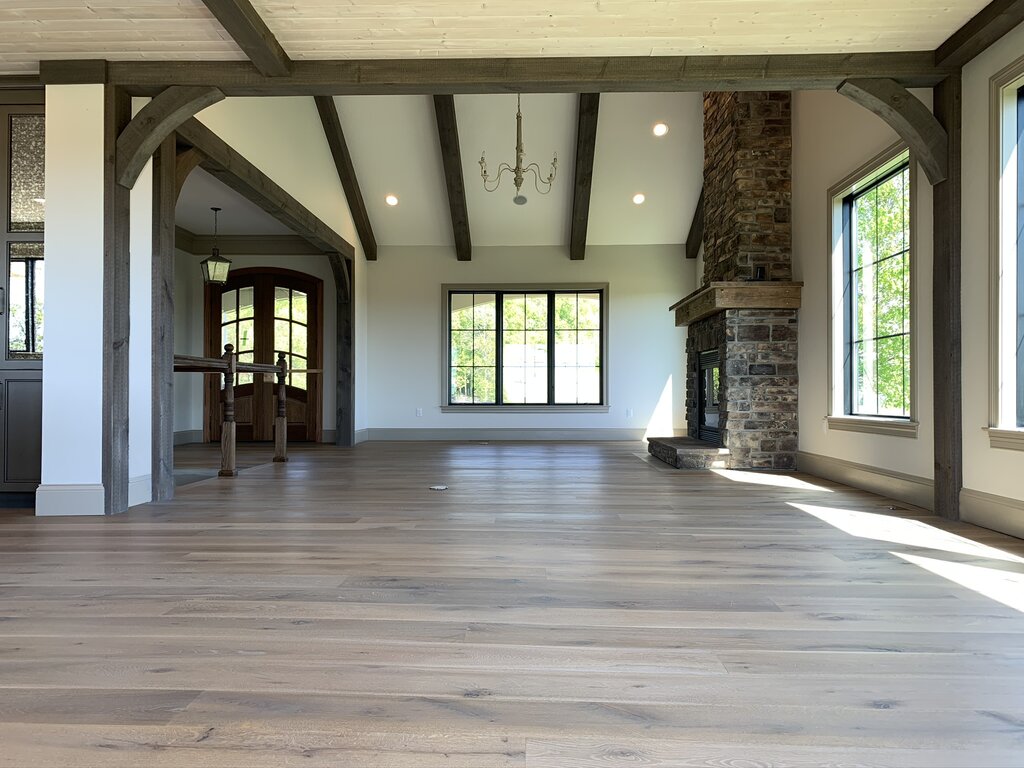 There are many reasons that using natural oil has grown in popularity, including its ability to bring out the natural beauty of each wood species and health benefits from lower amounts of harmful chemical off-putting. It is undoubtedly an excellent choice for those with asthma or other respiratory issues.
Because this type of finish has a different biological makeup than a product with a polyurethane base, it requires a different cleaning technique. However, don't think that "different" means more difficult, because that is not the case. Read on to learn about this different technique which results in a beautiful floor for many years.
How to clean oil finished hardwood floors
The number one thing to remember when cleaning your oil finished hardwood floors is to avoid using regular household cleaners. Often, the acidic pH levels can damage your finish and sometimes even the wood itself. By using proper cleaning solutions, you can ensure that your floors do not become discolored and remain protected.
We recommend a cleaner like WOCA Soap Natural. This brand comes highly recommended by many and is tried and true in protecting natural oil finishes. Fun fact: WOCA refers to cleaning with this product as "soaping your floors."
It is also suggested to use a twisted cotton yarn mop instead of a microfiber map. Microfiber mops tend to be more abrasive and can eventually wear down the oil finish on your floor over time.
Here is a short video from WOCA showing how to use WOCA Soap Natural:
WOCA has different types of soap for different colors of flooring. Here's the breakdown:
The natural soaps from WOCA protect your finished floors by leaving an invisible layer of soy and coconut fats. Due to the oil content in these natural elements, it is essential to read and follow the proper water mixture ratio on the label. Overdoing the soap to water ratio could produce oily footprints on your floors instead of a clean sheen. Don't worry, though. If you notice footprints, simply get some lukewarm water and clean the floor.
Need to Remove some Spots?
Are you worried about mishaps such as spilled wine or a 4-legged family member accident? Well, worry no more! WOCA offers a Spot Remover product that removes small blemishes and stains. All you need to do is spray the spot remover on the stain, allow it to sit for about 20 minutes, and then scrub the spot away. The process is simple and quick.
Some suggest bi-weekly spot cleaning for places such as offices or stores and bi-monthly spot cleaning for residential homes.
*** WOCA is not the only manufacturer of natural oil finishes, so be sure to check with your oil manufacturer's cleaning instructions. You can often find this on their website or on the label of the finish container. ***