Deep Clean Your Hardwood Floors
Homes are busy; floors quickly become dirty between the comings and goings, children and pets. Hardwood floors can dull without proper attention, and the beautiful grain elements you fell in love with in the first place can become less noticeable. So, we will educate you on how to care for and clean your hardwood flooring properly.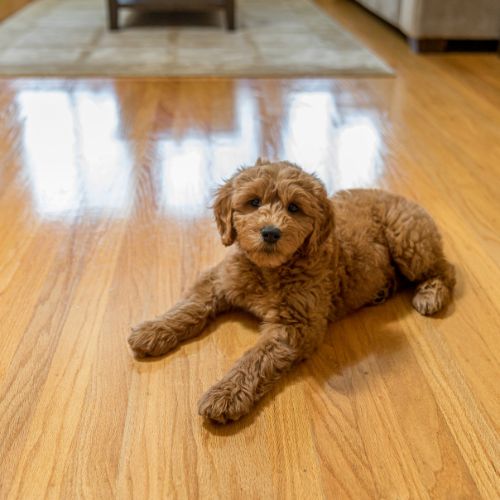 Caring for and cleaning your flooring is not a difficult task. You merely need the knowledge of what steps to take. Once you learn how to clean and maintain your hardwood flooring, you will be amazed at how vibrant the floors remain year after year. Please continue reading to learn how to keep your floors as beautiful as the day they were installed. 
Deep Cleaning – A Wood Floor's Best Friend 
One's home should bring a feeling of peace and tranquility. Ensuring that each facet of your home is adequately cared for ensures that you always feel peaceful and happy with your living space. This includes your hardwood flooring. 
Most of the time, one quickly sweeps and vacuums any spots where they see dust or grime. It is in almost everyone's routine cleaning ritual. It is what one does to maintain a house of tidiness. Yet, when we speak of deep cleaning your hardwood flooring, we are talking about the buildup of dirt over time. A simple sweep or vacuum is unable to reach everything. Over time, dust and dirt particles can wear down a floor's finish, so deep cleanings protect the surface. 
Removing Stains on Hardwood Floors 
Sometimes, a job calls for a bit of elbow grease. One crucial piece of advice regarding hardwood cleaners…less is more. When one adds too much moisture to their hardwood floors, damage can occur over time, which we certainly strive to avoid. Therefore, when using hardwood cleaners, remember that the floor does not have to be soaked for the product to work. Again, less is more. 
Many people like to avoid using harsh chemicals in their households. Several fantastic environmentally friendly cleaners will cut through the grime and leave your floors looking beautiful. Some want to make their cleaner out of a vinegar mixture, but we do not recommend that as the vinegar is acidic and may make your hardwood brittle over prolonged use. 
Popular finishes for hardwood flooring include water-based polyurethane and oil finishes. Water-based polyurethane offers a quick drying time and a luminous finish. Tung and UV-cured oils are a few oil finishes people love to use. If you want to create a protective barrier against stains, hard wax oil is a fantastic option as it penetrates the wood. 
No matter the cleaning product, it is always wise to spot-test the cleaner before you use it on the entire floor. Proper research and spot cleaning ensure that your hardwood flooring is beautifully maintained. 
Follow these Steps to Deep Clean Hardwood Floors
Making sure you have the right tools and proper cleaner to deep clean your hardwood flooring is vital. We often hear of people wanting to steam clean their floors. Although this may sound like a good idea, you can damage the hardwood with this process. We suggest using gentle pads for cleaning and eco-friendly products to keep your hardwood flooring looking great. You must also read the info on the back of the cleaning products. You want to ensure they are okay to use on your floor and finish. Hardwood cleaning products are one size fits all.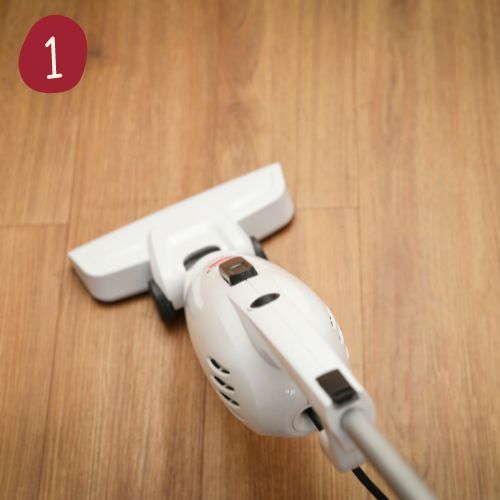 Start by sweeping or vacuuming your space. If you choose to clean, ensure you are not using an attachment that may scratch your flooring.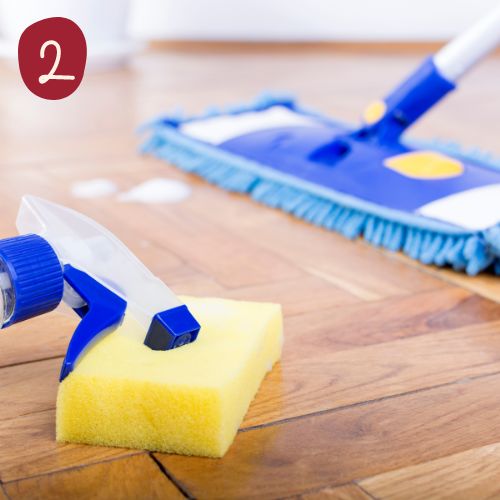 Now that the dust and dirt are picked up, you want to wet mop. You will do this with warm water and a soft cleaning pad. Remember to be intentional about not using much water, as it can damage the flooring over time.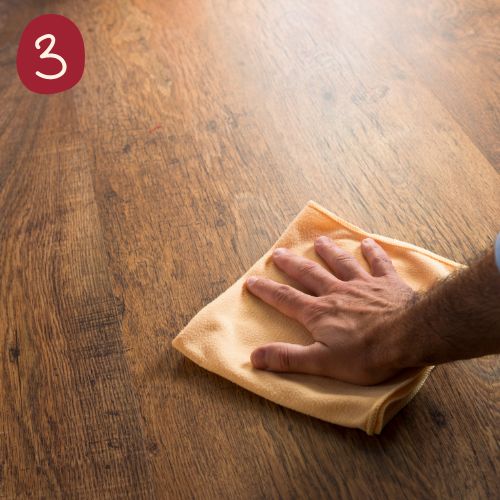 At this point, you want to see if any spots require extra attention. If so, spot clean gently and wipe up any excess liquid or product with a dry soft towel. 
Congrats! You have appropriately cleaned your hardwood floors! 
Now that you know how to deep clean your beautiful flooring, there is no reason why your hardwood floors cannot remain flawless. Through routine cleaning and the occasional deep cleaning, your flooring will continue to look fantastic for many years. If you have any questions about properly caring for your hardwood flooring, contact us here at Auten Wideplank Flooring.