Featured Species: Hickory
One of the most unique and beautiful types of flooring for your home is Hickory Wood Flooring. The contrast in color and the durability of this wood adds value to any business or home. While not as popular as Oak, Hickory is in the top five most popular types of hardwood flooring in the United States. This is no surprise considering its durability, low maintenance, and aesthetic appeal.
2. Takes 200 years to fully mature
3. Native to North America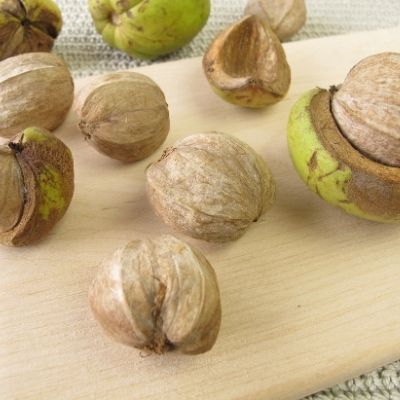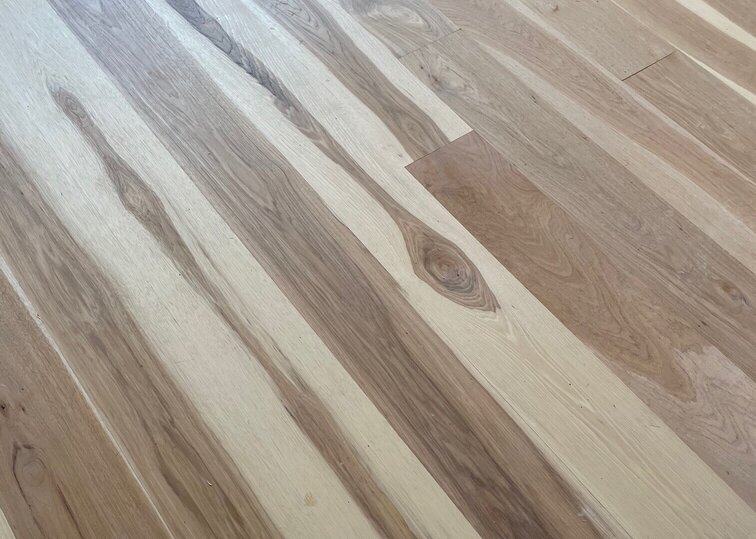 Hickory has a truly unique look due to the sapwood being very pale and the heartwood being much darker. Often, the boards will be cut in a way to showcase this contrast. There are also darker grain patterns and knots, which add to the visual appeal of this floor.
While many opt to use a natural-looking finish on Hickory due to its already striking look, it holds stain well, so you can customize the color to fit your design plan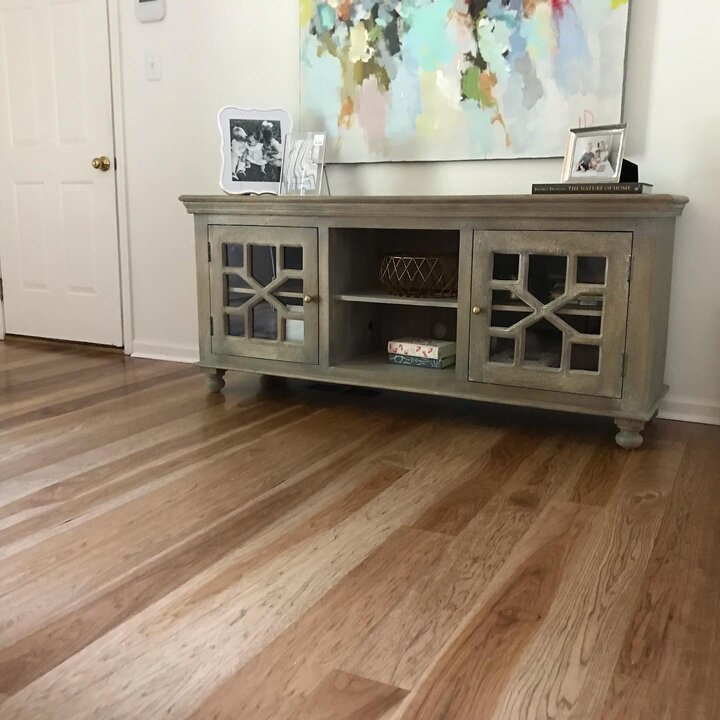 Hickory is considered the second hardest flooring type in the country, with a Janka rating of 1820. This makes Hickory much harder than White Oak and other similar wood types. It also makes the wood more durable and resistant to marring. Because of this resistance, it is an excellent choice for commercial, high-traffic areas, and homes with children or pets – even big dogs! In fact, we included Hickory in our blog about the Best Hardwood Flooring for Dogs.
However, because the wood is so hard, it can be challenging to install on your own. It can also be prone to swelling and rot or decay if not treated and installed correctly. So, it is best to have a professional with the appropriate tools to install Hickory. If installed properly, it can outlast similar flooring materials, resulting in you getting more out of your investment!
President Andrew Jackson was called "Old Hickory" because of his determination and "toughness"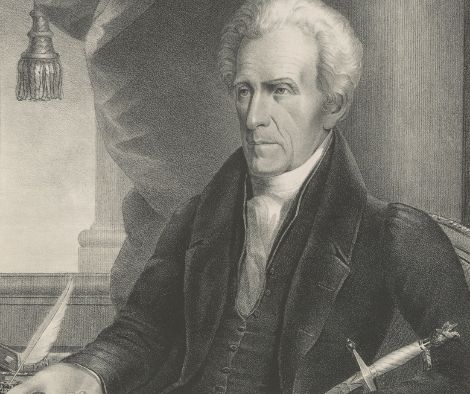 Another thing to consider with Hickory Flooring is that it needs to acclimate to the area it is being installed. This is another reason you want to hire a professional who knows how to install Hickory. If you do not, you run the risk of the boards warping or cracking. You will also want to apply an appropriate finish to help it be more water-resistant.
While Hickory is a fantastic choice that can add value to your home or business, it is not for everyone. Unless you decide to stain it to be a darker color, lighter wood can show scuff marks or animal hair more prominently. It can also clash with darker furniture or appear too busy looking in some rooms. We recommend wider planks to combat the "busyness" of the sapwood/heartwood contrast and natural grain pattern.
The most significant factor, however, is the cost. Hickory generally has a higher price than other options and might not be in everyone's budget. If it is, though, the investment is well worth the money!
Are you interested in Hickory wood flooring for your home? Give us a call today for a free estimate. We would love to talk to you about your options and provide you with a custom floor to enhance the beauty of your home.