Hardwood vs. Laminate Flooring
With all the flooring choices out there for your home or business, it's natural to wonder what sets them apart. Sure, it's easy to spot the differences between tile, carpet, and marble. But when it comes to telling real hardwood from its lookalikes like luxury plank vinyl (LVP) and laminate, things can get a bit confusing. But don't worry, there are plenty of differences worth knowing about.
Take LVP, for example; it's mainly made from PVC and various plastic materials, without a smidge of real wood. We dug deep into the world of luxury plank vinyl in our earlier blog post, "The Dangers of Vinyl Plank Flooring." If you're curious about why we're not big fans of it, click on the link and get the full scoop.
On the other hand, laminate is made primarily from compressed wood. Other non-wood elements are included to make it look like hardwood flooring. For some high-end laminate options, the floor can mimic real wood well enough that it looks like hardwood flooring at first glance, especially to the untrained eye. However, there are significant differences even between high-end laminate and solid hardwood flooring. Let's take a look at four key differences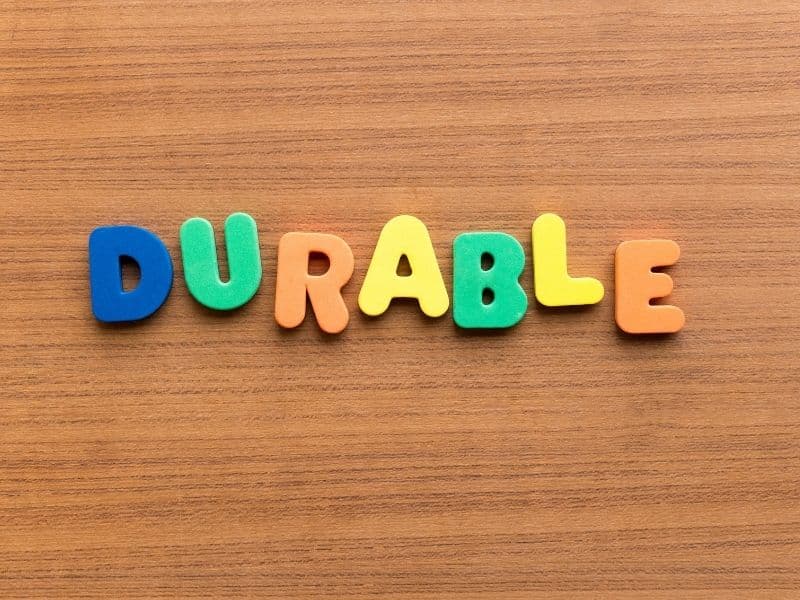 Probably the most significant factor to consider when weighing the options between solid hardwood and laminate flooring is durability. While laminate flooring may be cheaper in many instances, the old adage "you get what you pay for" is certainly true in this aspect. Laminate is cheaper, but it is also more cheaply made. This means that the lower quality materials simply cannot withstand the same amount of wear and tear that a real hardwood floor can. One of the reasons for that is the ability (or inability) to sand and refinish.
For a solid hardwood floor, you can sand and refinish multiple times. This results in a brand-new-looking floor, even providing the ability to change colors if preferred. With laminate, you cannot sand the planks. When scratches and dents occur, they are there until you choose to replace the floor. Industry experts say to expect about 10 years of use max from your laminate flooring. Comparatively, a hardwood floor can last a lifetime. Therefore, if you are looking for proper investment and not just a cheap option, hardwood flooring is definitely the best choice. Plus, if you have to replace laminate flooring at least once every 10 years, you need to factor in the ongoing costs compared to installing hardwood.
The Winner: Solid Hardwood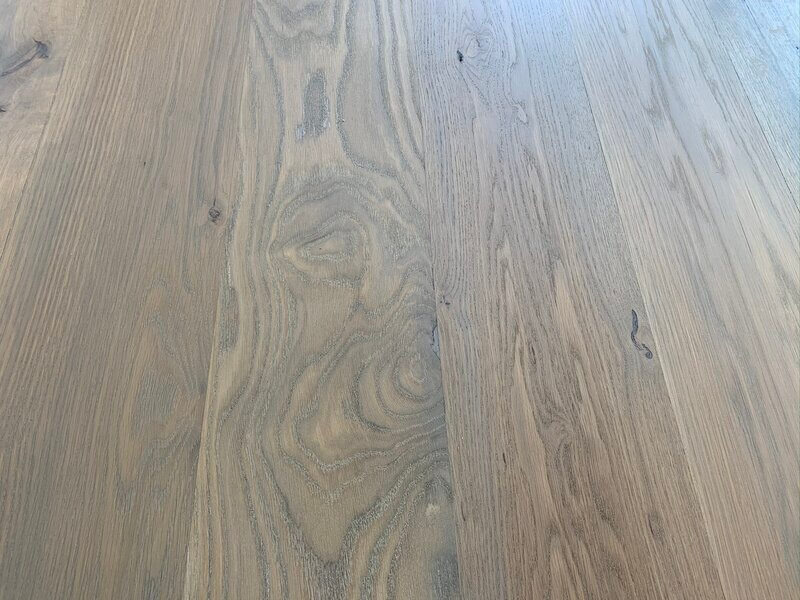 While there are hundreds of options available to you when shopping for laminate flooring, you are limited to only those options. Because the planks are pre-fabricated and manufactured en masse, what you see is what you get. And what you get may be what someone else got. So, if you are looking for something unique, you likely won't find it in the laminate section. There are some companies that offer custom laminate planks, where you can choose the pattern for the print layer, but you will be paying a pretty penny for the customization and will have to wait for it to be manufactured.
On the other hand, hardwood flooring can be customized however you like, including texture, color, finish, board length, board width, etc. There are so many more options available to you, so you can have something truly unique and will have visitors oohing and aahing over your floors. For example, are you looking for a grey tinted wide plank white oak floor with beveled edges and wire-brushed texture? No problem! With genuine hardwood flooring, this can all be done to your specifications.
The Winner: Solid Hardwood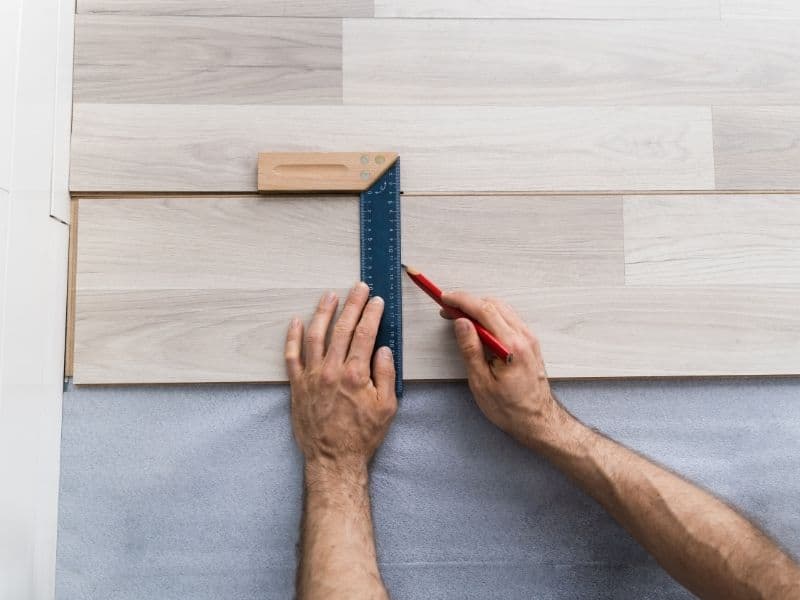 If you are planning to hire a hardwood flooring expert to install your solid wood or laminate floor, then you can probably skip over this section. An expert will know all ins and outs of installing both types of floors, so you don't need to worry about it. However, if you are a DIY'er and plan on tackling a flooring project yourself, you may want to consider the difference in installation.
While many manufacturers make solid wood planks that can be glued down or locked together in a tongue-and-groove fashion, special tools are needed to successfully install hardwood flooring. Yes, you can rent these from a hardware store, but the learning curve can be challenging, especially if it is your first time installing wood flooring. Furthermore, if you did not purchase pre-finished hardwood flooring, you will also have to do the sanding and finishing. There is a lot that could go wrong if you've never done it before, so hiring a professional to install a solid hardwood floor is always recommended.
This section is where laminate might be your best option if you plan on installing it yourself. Generally, the planks click together, and you do not need to fasten or glue them to the subfloor. You do not need to sand or finish the floor, and you can buy or rent a laminate floor cutter for a reasonable amount.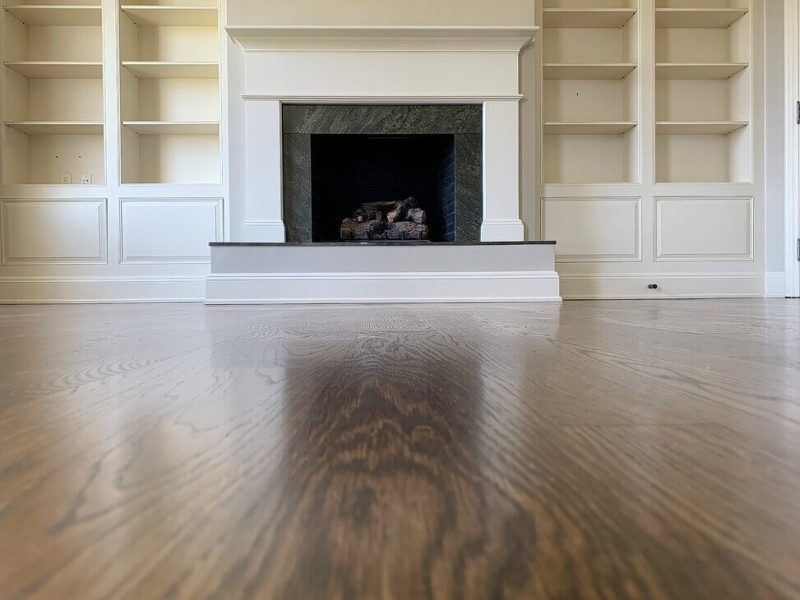 We briefly mentioned that some high-end laminate boards can pass for real wood better than others. Some are even slightly textured to give a similar feel to hardwood. However, even the best laminate imitation, when looked at closely, will clearly be an imitation.
There is no doubt that real solid hardwood will look the best in any home or business. This is due to the natural beauty found in the tree itself. Just like each human has a unique fingerprint, each tree has a unique grain pattern. Each board from a tree also has its own grain pattern, which results in a gorgeous natural look. Laminate, while some manufacturers try to randomize the prints, will often come with repeating grain patterns, resulting in an unnatural look to the floor. This can be distracting to the eye and let the cat out of the bag that this isn't real hardwood flooring.
The Winner: Solid Hardwood
Truthfully, if you are considering a hardwood imitation like LVP or laminate because you like the look of hardwood, then you are better off just choosing hardwood. The durability, customization, and appearance of genuine solid hardwood alone speak to why people have selected it throughout the centuries and will continue to for many more.
If you are interested in speaking to a hardwood flooring expert to discuss whether hardwood or laminate is best for your home or business, give us a call or fill out the form on this page to get a free consultation. We would be happy to help you find your perfect wood floor.