Textured Hardwood Flooring
Some people probably don't know that hardwood floors can have customized textures as well as colors. If you follow us on social media, you have seen plenty of custom color examples. Today, we wanted to focus on custom textures.
Most hardwood flooring, whether solid wood or engineered wood, will have a smooth, flat surface. This is what most people think about when they think about hardwood flooring. A smooth texture is certainly more common. There is an inherent beauty in smooth hardwood flooring, especially when stained darker. However, smooth wood floors can show scratches and dents more than textured floors. For this reason, along with a desire to appear more rustic, people may often opt for a textured hardwood floor. The two most common types are Hand-scraped and Wire-brushed.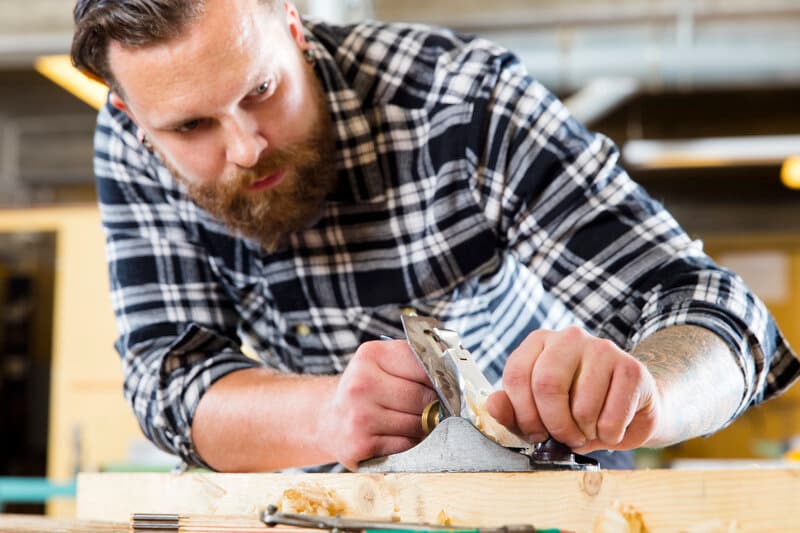 Before the use of machines, all hardwood flooring had to be scraped by hand. This was a labor-intensive process that ensured no two boards were exactly the same. Today, there are machines that mimic hand-scraping, but some companies maintain this age-old tradition of true hand-scraping. Of course, if you choose planks hand-scraped by an artisan, the price will be higher due to the amount of work that goes into each board.
Two of the most significant benefits of choosing a hand-scraped texture are the durability of the wood and the overall look and feel. First, because the wood is scraped, this type of flooring will not show as many blemishes as a smooth textured floor. This makes it a fantastic choice for homes with children or pets. Because blemishes are not as evident, this also means that hand-scraped floors generally require less refinishing and sanding than smooth textured floors. You might think that since the floor is textured, it would feel rough underfoot, but hand-scraped flooring is still smooth to the touch, making it comfortable to bear feet.
The look is one of individual character and charm, usually used in rustic or farmhouse-type aesthetics. The hand-scraping process highlights the contrasts within the planks and amplifies the grain pattern, making it more dramatic and eye-catching. Overall, this type of floor creates a "distressed" antique look. Sometimes people will use the term distressed instead of hand-scraped, but it is important to note that distressed is a different type of process where dents and artificial wormholes are added by a machine. This type of texture has fallen out of use in most places.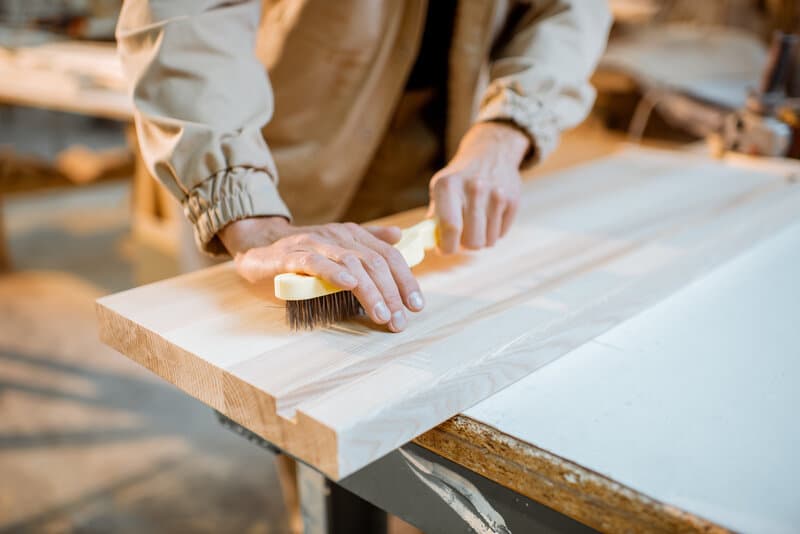 There is a middle ground between smooth and hand-scraped, and that is a wire-brushed wood floor. The process involves brushing the wood with steel bristles, which removes part of the soft portion of the top of the board, revealing more of the grain pattern and creating a contrast between the darker heartwood and lighter sapwood in the plank. There are different levels of wire-brushing to choose from, from moderate to extreme. These levels determine the amount of "scuffing" effect in the wood. The level of wire-brushing also determines how rough the floor becomes. "Rough," in this instance, does not mean uncomfortable; it means more earthy and natural feeling. It will still feel comfortable underfoot, so no worries there!
Like flooring with a hand-scraped texture, wire-brushing also usually requires less maintenance when
it comes to refinishing and sanding. It is also generally made from tree species that are at the higher end of the Janka scale, like hickory and oak. Therefore, it is a good option for homes or businesses with heavy traffic or those with children or pets.
Depending on the level of wire-brushing, your floor could have a more contemporary or rustic look and feel. Either way, you will surely have a unique floor that adds to the character of your home.
Cleaning textured floor, whether hand-scraped or wire-brushed, requires some consideration. Often a soft-bristled vacuum is recommended to remove particles before mopping with a micro-fiber mop. Whether you use cleaning products depends on the type of finish. If you have a European Oil finish, check out our blog post "Cleaning Your Oil Finished Hardwood Floor" for more detailed information.
The most wonderful thing about hardwood flooring is the level of customization – you can make your floor as unique as you want. These types of textures are undoubtedly one of the ways you can add to that uniqueness. If you are interested in learning more about these textures or other options for hardwood flooring for your home or business, call or fill out the form below to speak to a specialist today.