Hardwood Stain & Color Trends for 2021
2021 has been a strong year for people wanting to build new homes or remodel them. One of the most significant considerations for a new home or remodel is flooring. Whether you are adding hardwood floors to an entire house or just redoing a room or two, there is nothing like a wood floor that can add warmth and elegance to a home. People have known this for centuries, and considering the trends this year, they seem to still know it! We have installed numerous hardwood floors and thought we would share the top five hardwood stain and color trends for 2021.
One of the most popular trends is to try and maintain the natural color of the wood, especially freshly cut wood. This can be difficult because after the wood has dried and finish is applied, the wood becomes darker. This is a natural occurrence when wood becomes wet. However, a way to avoid some of this darkening is to choose a European Oil finish. Not only does it help to prevent the darkening common with wet wood, but it also does not have a harsh sheen or plastic-like look. In fact, European Oil does not alter the appearance of the wood other than enhancing its natural beauty. There are also some options to make the wood look even lighter and more matte, making the planks look freshly cut. The best wood to use with European Oil is White Oak.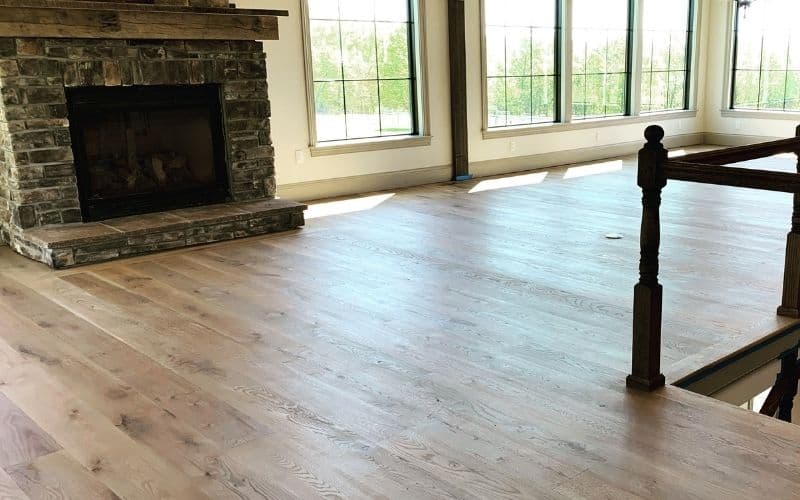 On the opposite side of the spectrum, some people have opted for a darker floor. There is no doubt having a darker floor adds a unique tone to your home. Pairing a dark floor with lighter furniture can really create an element of contrast that makes the room pop. Interested in decorating ideas for your dark floor? Check out our blog post "Best Furniture for Dark Wood Floors" for inspiration.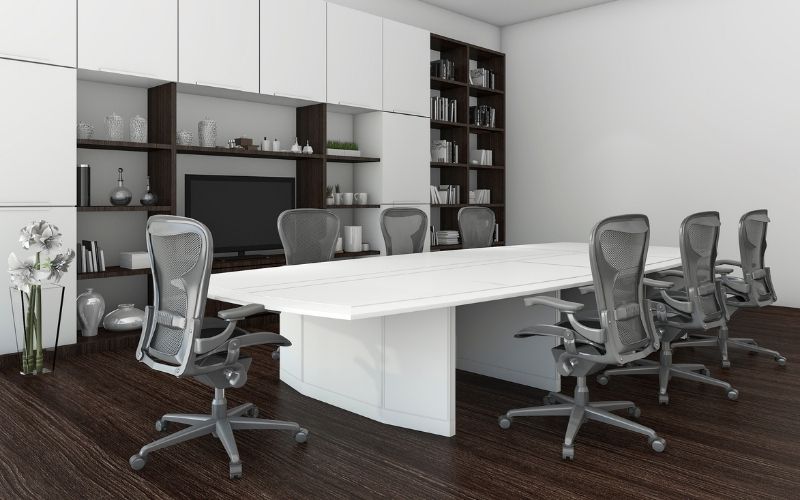 Whitewashing is the process of applying white tint to a wood floor using white stains or white tinted sealers. It is important to know that whitewashing does not involve paint… ever. Paint can ruin a hardwood floor. However, a stain or sealer can be applied that creates a modern-looking whitewashed floor. The current trend is to lightly whitewash the floor so a little of the natural color of the wood and grain patterns come through. It is also generally finished with a matte finish. Once again, White Oak is one of the best choices to achieve the most modern look.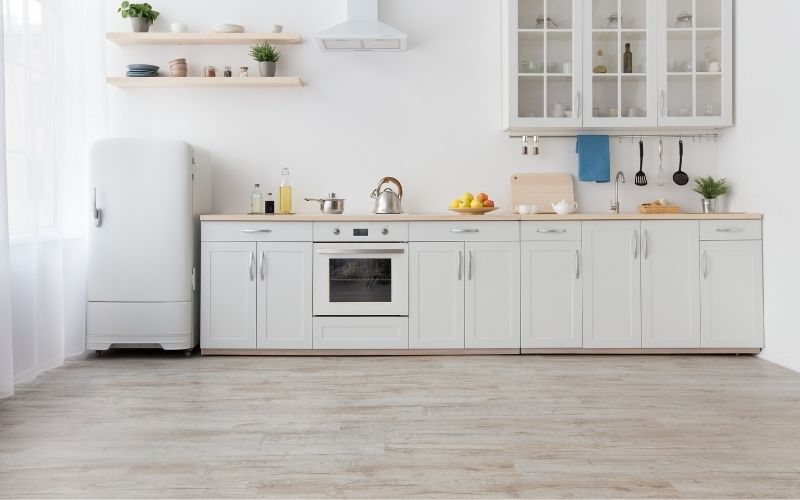 Gray wood floors continue to rise in popularity from last year. Grey stains and tints create a rustic, almost barnwood-like look to your home. It involves more than just applying gray stain and can be tricky to achieve. Therefore, you'll want to have a contractor who knows how to do it. Variations of gray, like greige (a mix of gray and beige), are becoming increasingly more popular. Another mixture variation includes mixing gray with either dark brown or black to create a smokey look.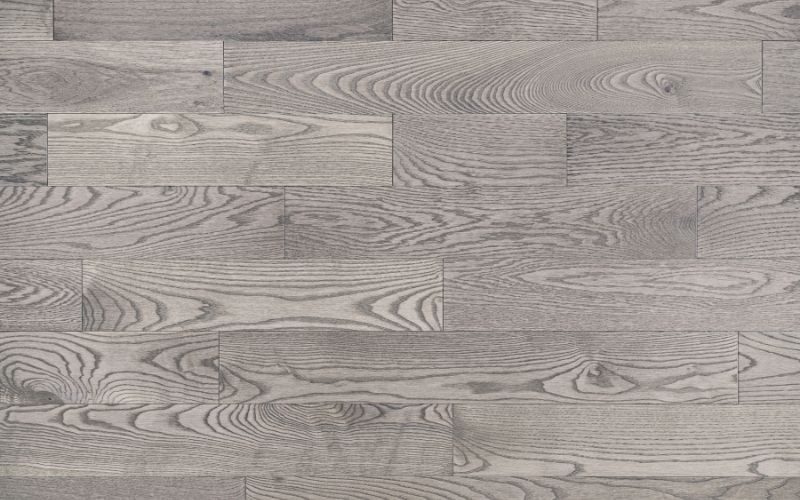 Blonde is back in! For a while, people had moved away from blonde-colored floors, focusing more on dark, white, grey, and other more modern hues. However, blonde tints have made a resurgence, with a modern twist, of course. With this color of floor, a room will look cleaner and more open. This is especially useful for smaller spaces that you might want to look larger. No matter if you want a contemporary or traditional look for your home, blonde hardwood flooring can complement almost any style.