Featured Species: Red Oak Hardwood Flooring
When choosing a wood species for your floor, the options seem endless. There are hundreds of tree species, different ways to cut the planks for grain patterns, and countless stains and finishing options. However, one of the most popular choices for hardwood flooring, if not THE most popular choice, in the United States is Red Oak. Red Oak is a classic and timeless choice, used for centuries in colonial homes. Not only is that a testament to its availability and durability, but this species of wood also adds an unmatched traditional beauty to any home or space.
There are a few different species of Red Oak, but the one we will cover in these facts is the Northern Red Oak, or Quercus rubra.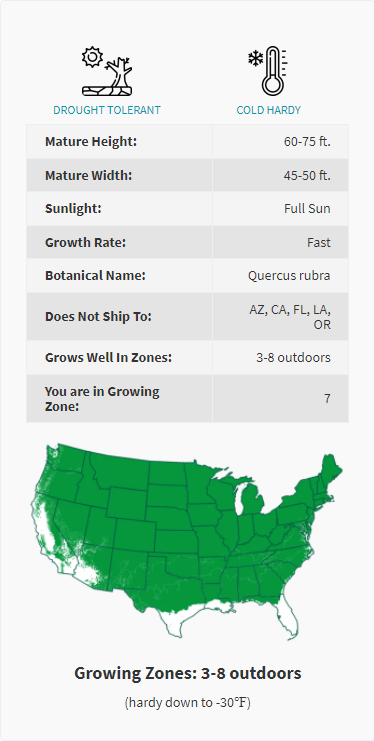 Red Oak As Flooring – Why Is It So Popular?
As mentioned above, Red Oak is one of the most popular choices for hardwood flooring. One reason for this is because it is incredibly durable. While not as hard as White Oak on the Janka scale, Red Oak has a hardness rating of 1290 and is the basis to which all other wood species are measured. If you want to learn more about how hardwood durability is rated, check out our previous blog, "Hardwood vs Softwood."
It is also popular because of the natural coloration in the wood, revealing gorgeous variations in reddish browns and creams, with slight undertones of pink. These combinations of hues can make any room or space feel warmer and more welcoming. Of course, if you want to customize the coloration, you can do that with stains. Red Oak takes stain very well, so you can neutralize the reddish tones by staining the wood darker, or you can accentuate them even more. There are numerous custom colors you can choose from. However, if you are looking for a grey-stained floor, White Oak tends to accept grey stain better than Red Oak. You can read about the differences between White Oak and Red Oak flooring here.
Perhaps one of the main reasons Red Oak is so popular is because of its pronounced grain pattern. Of course, it depends on the cut, but Red Oak often has a grain pattern that swirls in different directions, creating a really unique and eye-catching look. Not only is this an aesthetic preference for many homeowners, but stronger grain patterns can also be better for homes with dogs or children. Why? Because scratches and scrapes are more easily hidden within the grain pattern.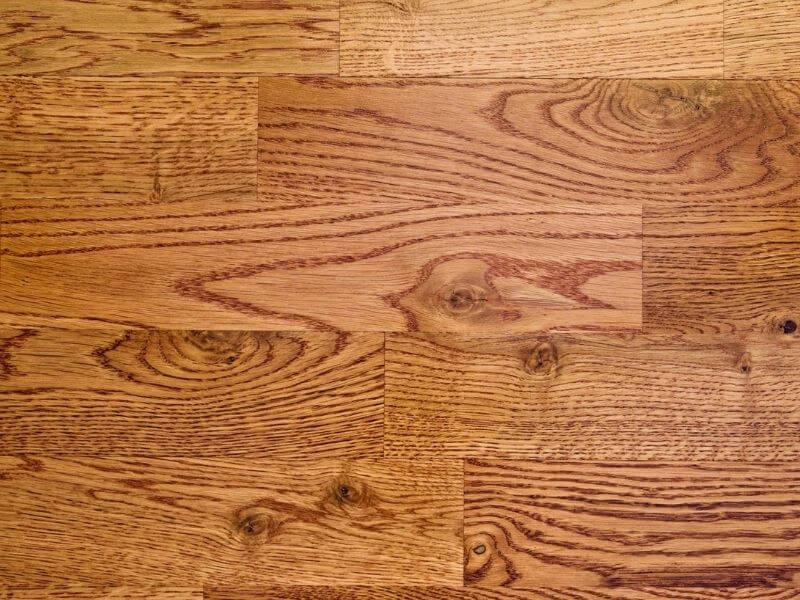 Finally, because Red Oak is abundant in the United States, it tends to be slightly more affordable than other flooring options like White Oak or Brazilian Cherry. However, when compared to an exotic wood like Brazilian Cherry, Red Oak is more environmentally friendly. Because it is sustainably sourced in the United States, it has a lower carbon footprint.
We believe Red Oak is a wonderful choice for your home or business. It is durable, locally sourced, and beautiful. Take a look below at some examples of Red Oak Flooring. As always, if you would like to talk to a wood flooring expert about Red Oak for your home or business, we would be happy to speak with you. Just give us a call or fill out our contact form.