It's that time of year! Spring is just around the corning. Soon the flowers will start blooming, the birds will be singing, and the temperatures will warm up. Many of us love to enjoy our porches during this time. Whether you have a porch swing, tiki torches, or a good ole rocking chair, you've likely spent some time on your porch. Which means you've likely noticed your porch needs a makeover.
There are many ways to makeover a porch, from a new coat of paint to adding potted plants and wind chimes. But nothing changes the look and feel of a porch more than having high-quality solid hardwood installed or refinished.
The type of flooring you can use for your porch depends on your foundation and the structure of your home, so be sure to speak with a flooring specialist before you make that decision. Give us a call – we'd be happy to help!
The type of flooring you choose is essential. You want to make sure it is resistant to the elements and durable. While there are many options available to you, we believe hardwood flooring looks the best.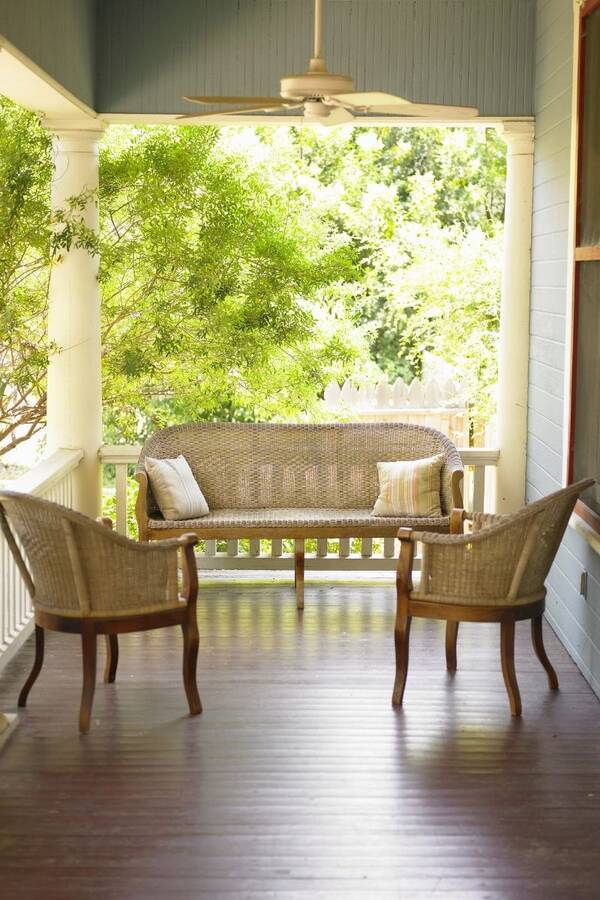 Why Use Solid Hardwood For My Porch?
Let's be honest, no matter how hard composite or resin flooring try to look like hardwood, nothing looks like wood more than actual wood. While many composite or resin flooring manufacturers claim their boards will last decades, a well-maintained hardwood floor (of the right species) can last just as long.
Another thing to consider is that composite and resin are notorious for being very hot in the summertime. Depending on how hot it is outside, you could end up burning your feet. Yikes! Wood isn't going to be hot like that. Real wood is breathable, allowing the boards to have a little more warmth in the winter and to be a little cooler in the summer.
What Wood is Best for Porches?
We recommend Brazilian Ipe, which is a subspecies of Brazilian Walnut. This wood has a beautiful deep dark chocolate color that really stands out. It also has excellent rot and insect resistance. When it comes to durability, Brazilian Ipe is a great choice. It has been said that the boardwalk on Coney Island was made from Ipe, and it lasted around 25 years before needing to be replaced. That is an incredible amount of time considering the amount of traffic the boardwalk would have endured.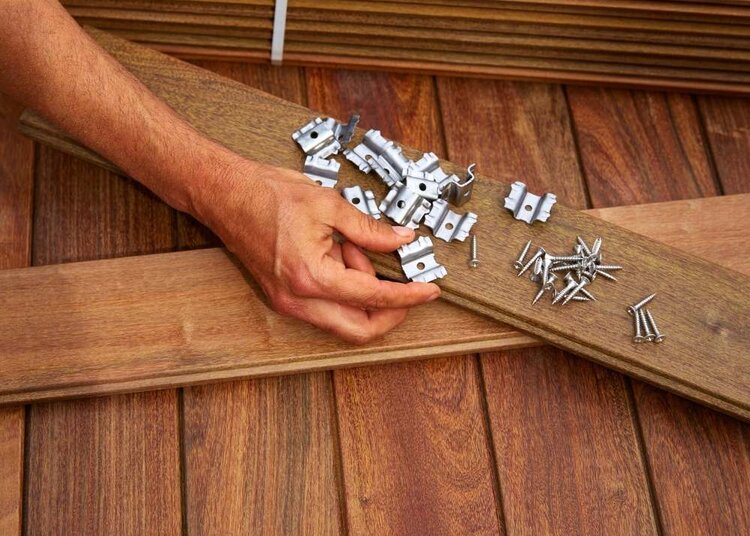 While there are many different types of wood you can use for your porch's flooring, it's important to understand that no matter the type of wood you use, high-quality Brazilian Ipe to the cheap pressure-treated pine often found in home improvement stores, they all require maintenance. We recommend re-staining or re-oiling your wood floors annually to maintain their beauty.
If you are interested in learning more about hardwood flooring for your porch or getting a free home consultation, give us a call or fill out our contact form.