Four Ways to Protect Your Hardwood Floor From Water Damage
You may have heard that water is hardwood flooring's worst enemy. To an extent, that is true. However, don't let the fear of water damage prevent you from installing hardwood flooring. Wood floors are a timeless, beautiful option for any home or business that adds beauty and value to your space. Plus, there are ways to avoid water damage, making buying that new wood floor all the more appealing. Below are four ways you can protect your hardwood flooring from water damage: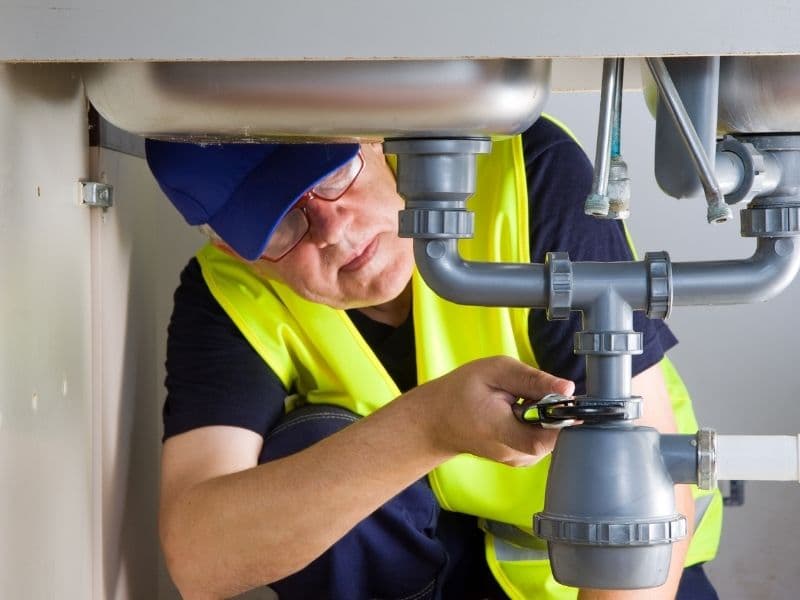 If you are purchasing a new house or doing any type of renovation, it is always good to check the plumbing. This is especially true for older spaces. Generally speaking, if a home was built before 1990, the pipes are likely made from materials that are no longer approved for construction. Two of the biggest culprits are galvanized and polybutylene pipes that can become rusted and brittle over time, causing clogs and the dreaded burst pipe! The last thing you want is to expose your hardwood flooring (or any flooring for that matter) to this kind of unfortunate event. You also want to check different fixtures, connections, and appliances to make sure there are no leaks. Let's be honest; this isn't just an industry specific issue. If you are buying an older building, always check the plumbing first, even if you are installing tile or carpet. You may find that some simple fixes upfront can save you a lot of money down the road!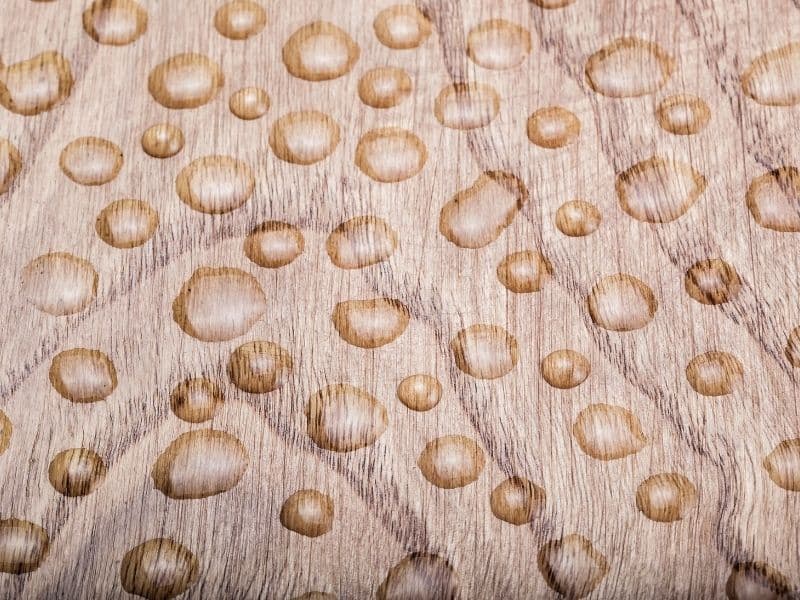 Most newly installed hardwood flooring will have some type of sealant like wax or polyurethane applied to protect against water damage. While nothing is 100% waterproof, having a sealant can undoubtedly improve the ability of your floor to resist water damage. This gives you time to clean up the mess before saturation occurs. Some sealants are effective for many years, while some are only effective for a few. You will want to check with the sealant manufacturer and with your hardwood flooring expert to know how long it is supposed to last. When the time is up, make sure you reapply! You don't want to wait too long and increase the chances of your floor being damaged by water.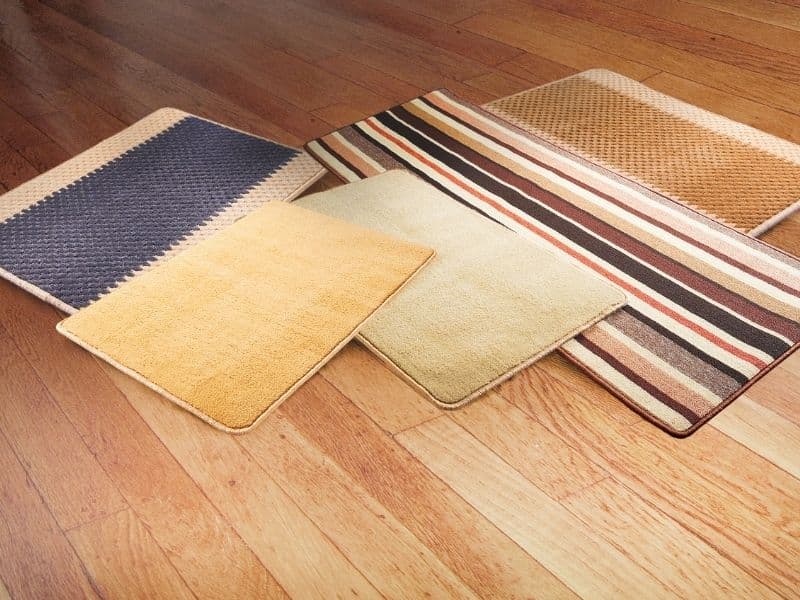 This may seem like an obvious suggestion, but if you have hardwood flooring in an area that may have frequent spills or high traffic that can bring in moisture from outside, you want to make sure to have a mat laid down. From protective plastic mats to woven rugs, having this extra layer of protection can help your floor stay looking its best for longer. Not to mention it also protects your floor from scuffs, dings, and scratches that may occur naturally over time with use. Some suggested areas to put mats are in front of your kitchen sink, in front of doors leading outside, and under your pets' water bowls. A benefit to having woven rugs for pets is you can usually just throw them in the washer when they get dirty. We talk about this in more detail in our blogs Cats and Hardwood Floors and The Best Wood Flooring For Dogs.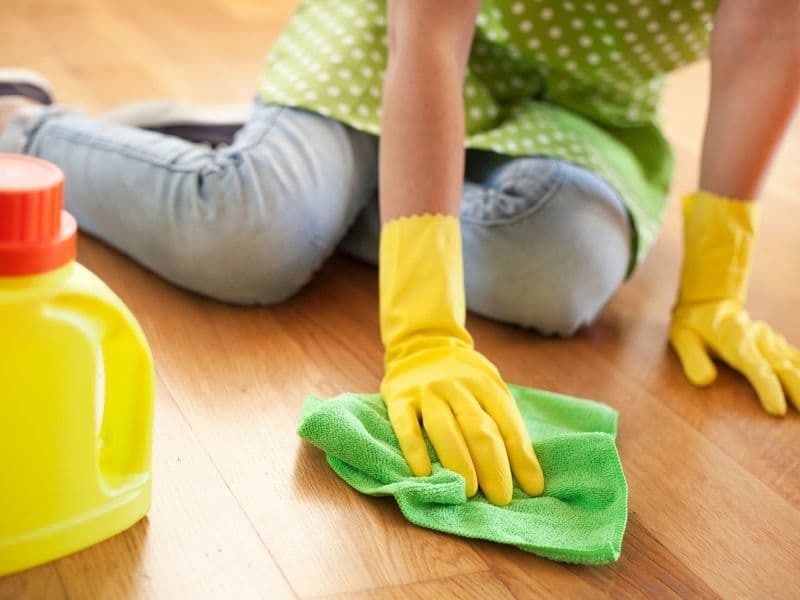 With hardwood floors, you always want to make sure you clean up any spills as soon as they happen. You certainly don't want to leave pools of water sitting on your wood floor for an extended period of time. However, the good news is, it is easy to wipe up a spill on a hardwood floor. Much easier, if we might add, than having to clean up a spill on carpet. Another thing to think about concerning cleaning a wood floor is you shouldn't use a bucket and wet mop. Generally, a damp cloth will do the trick. If you need to use a cleaning agent, make sure you use a kind made specifically for hardwood floors. It is also a good idea to check with the manufacturer on your floor's finish to see what they recommend. For example, if your wood floor is finished with European Oil, you'll want to use something like WOCA Natural Soap. You can read more about cleaning your oil-finished hardwood floor here.
If you do these four things, barring a flood or some other unforeseen event, you can keep your wood floors safe from water damage and looking beautiful for years to come. Want to learn more about hardwood floors, or are you interested in speaking to one of our hardwood flooring specialists? Give us a call or fill out the form below. We would be happy to discuss your options and provide you with one of the highest-quality hardwood floors in East Tennessee.