What does "Wide Plank" actually mean?
It literally means the plank of wood is wider than 3 inches. Sometimes they can be as wide as 20 inches!
Most narrow boards, better known as strip hardwood flooring, are 3 inches or less. While Auten Wideplank Flooring can install and refinish narrow board flooring, our specialty is wide plank wood flooring. We believe wider planks last longer and add that special touch to your home to make it truly unique.
A little History & Science...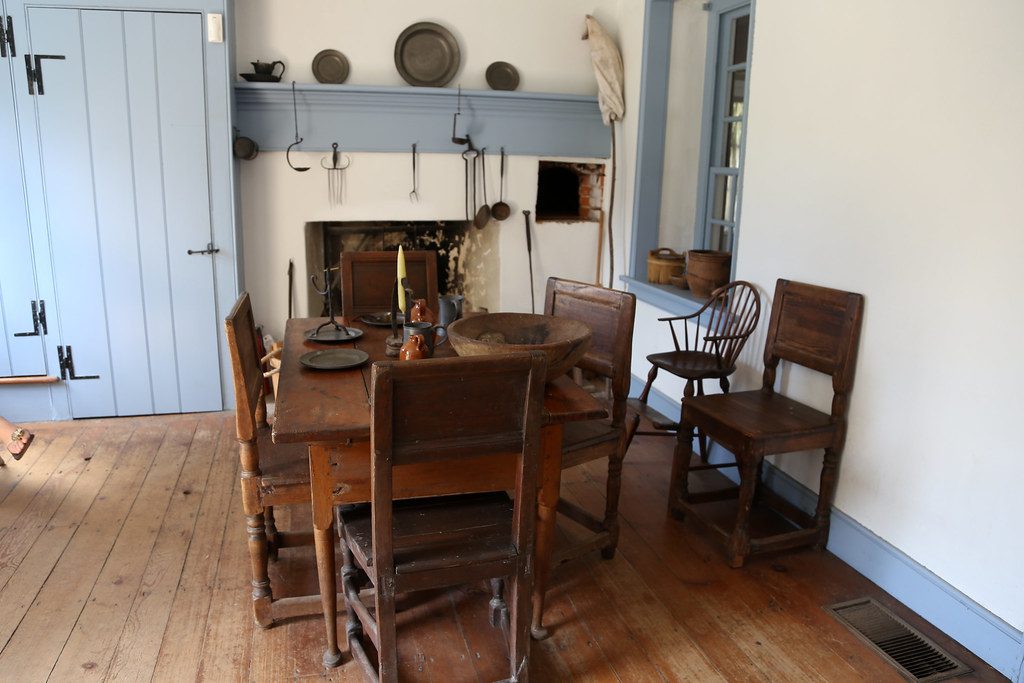 Wide plank wood flooring has been used for centuries. Our ancestors used it and a lot of historic homes still have the original wide plank floors in them. This is because wide planks allow the use of the complete trunk of a tree, utilizing the entire grain structure without interruption just as it has grown in nature. This makes for an overall stronger and more durable board.
What about this "cupping" issue?
If you do a quick search on wide plank flooring, you will run into claims that the wider the board, the more likely it is to cup. This is a misleading statement. Years of incorrect installation procedures have lead to installers and flooring stores blaming the width of the board for cupping, rather than the real culprit… their own installation methods.
Cupping is when the edges of the boards are slightly raised, forming the shape of a cup. However, it is important to note that narrower width planks can also have this issue. It all comes down to how the flooring is installed and how it is treated against moisture levels. Authentic solid wide plank flooring has performed with complete success for centuries and will continue far into the future.
At Auten Wideplank Flooring, we have a special technique that has resulted in 100% successful wide plank installations. In over 20 years of business, we have never had a cupping issue in our wide plank wood floors. Basically, if you install it correctly, you won't have cupping issues!
Will it look good in smaller spaces?
Most people seem to think wide planks only look good in larger spaces. But they can also look good in smaller ones. A wider (and longer) plank will actually make smaller rooms and corridors look smoother due to less individual pieces and fewer boards needed to cover the area. A higher quantity of smaller boards invites more color variations and movement in the overall floor. A less busy floor will help make a space look larger than it really is – like this small corridor with wide plank flooring newly installed.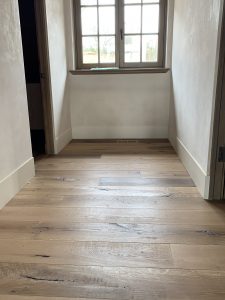 We recommend wide plank flooring for many reasons, including its durability, natural beauty, and contemporary appeal.
Interested in learning more about wide plank wood floors? Call today to speak with a wide plank specialist to see if wide plank flooring is for you and your home.