2020 - Top Three Hardwood Flooring Trends
2020 has been a year of uncertainties and changes. Many businesses have found themselves having to adjust to a new way of doing things. Thankfully, other than additional safety measures, installing and refinishing hardwood flooring has not had to change that much. In fact, many people have spent more time in their homes this year and realized their floors needed a facelift. 
This year we have installed many new floors with various wood species and refinished many others. While each customer had different tastes and received a custom floor based on their needs, some trends stood out above the rest. The top three hardwood flooring trends for 2020 were white oak, hickory, and natural oil finish.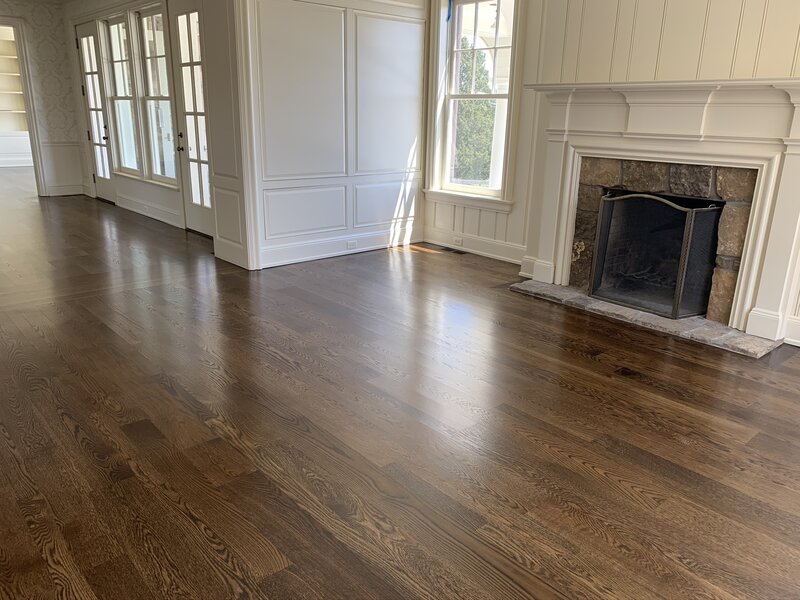 This year, white oak has topped the charts as the most popular species chosen for hardwood floor installation. While there are hundreds of wood species to choose from, it is no surprise white oak has beaten out the competition.
Why? First, this is an extremely durable wood that provides some of the most gorgeous and fascinating grain patterns, whether natural or stained. If you are looking to create a more contemporary look and feel to your home, this is the choice for you!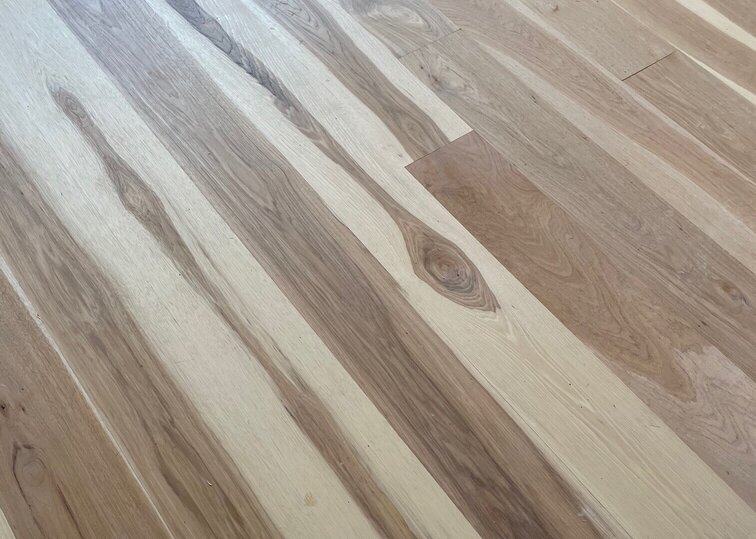 The second most popular choice for hardwood floors was Hickory. What really stands out with this species is the contrast between the darker heartwood from the lighter sapwood. This contrast creates a unique and intriguing look to your floor.
Hickory is also one of the hardest and most durable domestic wood species available for your hardwood floors. It is harder than White Oak – so much so, that you need professionals with the appropriate tools to cut and install it correctly.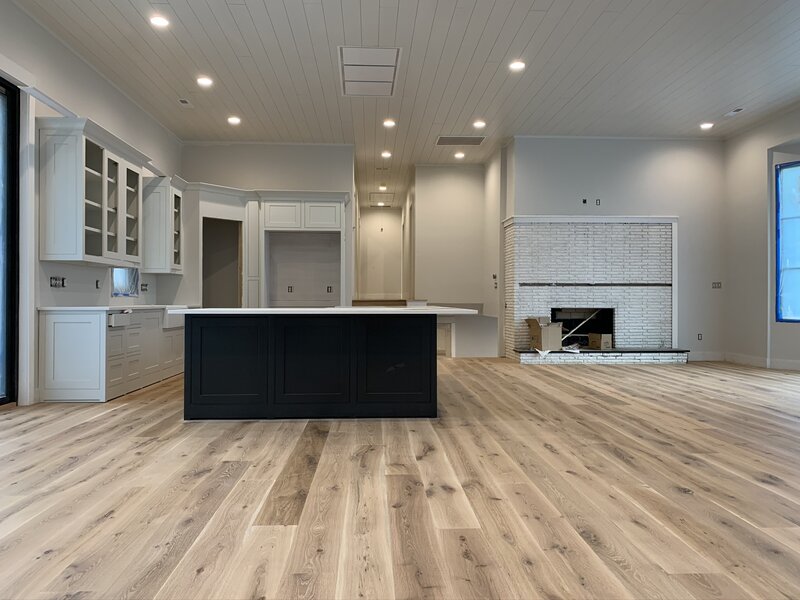 The last trend has been popular the past few years and will likely continue to be popular well into the future. Many people still choose traditional polyurethane finish for their hardwood floor. However, there is a push to be more environmentally friendly and to maintain the wood's natural look and feel. This is exactly what natural oil finish does.
While you can add a stain to this finish, many opt to use it without stain so you can see the grain better and maintain the light color of fresh-cut wood.
Natural oil penetrates the wood and hardens it from the inside out. It is also makes it easier refinish areas of your home without having to refinish your entire floor. However, the most significant benefit of choosing a natural oil finish is low to no VOC's, making natural oil good for you and good for the environment.
We do not know what 2021 has in store for the hardwood flooring industry. However, we expect to see similar trends going into the new year and likely for a few years to come. We will keep an eye on any changes and be sure to update you next year!
If you have any questions about these popular hardwood flooring choices or want to talk to an expert about the best hardwood flooring for your home or business, give us a call or fill out the contact form below.